website
Intertops Sports Review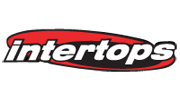 A major reason why sports bettors choose Intertops as their online sportsbook is trust. After all, they were one of the first sportsbooks on the internet. Bettors at Intertops feel both the excitement of placing bets on their favorite sports and the security of knowing their winnings will be paid promptly.
Get a 25% sign-up bonus, up to $100, when you make an initial deposit of at least $20 and send an email request for the bonus within 48 hours.
25% Match bonus, up to $100!

PROS
One of the longest running online sportsbooks
Two Bonus offers: 25% Sign-up bonus, or $20 free bet
Low betting limits
CONS
Live customer support is time-limited
Limited Payout options for US bettors
Reload Bonus not available on credit card deposits
Intertops.com Sportsbook Review
It is without a doubt that Intertops is one of the most trustworthy and reliable sportsbooks around. They were one of the first betting sites in the online industry and built a reputation of paying their players fast. Offline and online, they have 25 years of existence and more than 400,000 customers from over 180 countries to attest to their excellent service.
Intertops provides their new players an option of two bonuses when they open their account and make their initial deposit of at least $20: a 25% sign-up bonus or a free $20 bet token. Signing up is literally as easy as 1-2-3: 1) fill out the online form, 2) make a deposit and 3) email the site to have your bonus credited to your account.
Intertops offers competitive odds on all sports from around the world. Their odds have made many bettors happy and satisfied with their winnings. Bettors at Intertops have the opportunity to place the typical pointspread and moneyline wagers as well as parlays and teasers. Exotic waging options and live betting on sporting matches from around the world make Intertops a virtual delight for all kinds of sports bettors.
Online customer service and support at Intertops is somewhat limited. While emails to the site receive a quick response, live chat is available only during office hours, which is not very convenient for players living in different time zones. Regardless of method of contact, all customer service inquiries are responded to in a timely manner.
To its credit, Intertop's website is easy to navigate and provides a user-friendly platform for its bettors to open an account, place a bet or request a payout.
Payment options are wide and varied. Deposits can be made through major credit cards, bank transfers and the many types of e-wallets. However, withdrawal options are somewhat limited for U.S. players and most include a processing fee.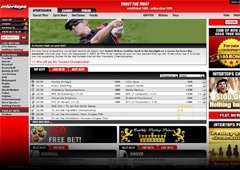 Intertops rating
Rating :
7.5