Sportsbooks that accept Book to Book Transfers
Below is a list of all sportsbooks that accept 'book to book' transfers, commonly referred to as B2B transfer. For players that have accounts at established sports betting sites that may be part of a network, this method of transferring money directly from one account to the next can offer unmatched convenience.
Please contact the online sportsbooks below to find out which information is required to transfer funds between players and/or books.
Information about B2B as a Deposit Method:
Specific transfer terms vary from book to book
Account details must be verified before transfers are issued
Funds are usually transferred within 24 hours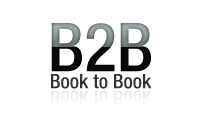 Can be used
by US Players
SPORTS BETTING SITES ACCEPTING BOOK TO BOOK TRANSFERS
Sportbook
Bonus
Min Deposit
Max Deposit
Review
Info Bonus
Rating
Open an account
1
50% *
500 $
No limit
-
-
/ 10
Bet now
2
50% *
500 $
No limit
-
-
/ 10
Bet now
3
100% *
No min.
No limit
-
-
/ 10
Bet now
4
50% *
500 $
No limit
-
-
/ 10
Bet now

ALL sites accepting this payment method

Back to RECOMMENDED sites
* See conditions on website