NFL Week 7 Primer: Peyton Manning Returns to Indianapolis
On a National Football League Week 7 schedule that's packed with intriguing match-ups, none of the contests have more hype than the Indianapolis Colts vs. Denver Broncos battle. Kickoff for this prime time NFL action is slated for 8:30 PM on October 20, 2013, from Lucas Oil Stadium in Indianapolis, IN. We see Peyton Manning carving up the Colts in his return to Indy.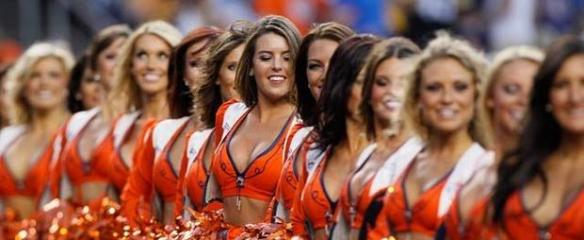 Denver Broncos: Record setting NFL season continues
Talk about anticipation! QB Peyton Manning, who led the Colts back to NFL prominence, returns to Indianapolis for the first time since he was cut loose by the club during the 2011 off-season. As one of just two teams still boasting a perfect record (the surprising Chiefs are also 6-0) Manning & Co. are rolling through a record setting season. The Broncos offense leads the NFL in total yards, passing yards, yards per play, 3rd down conversions, pass completion percentage and scoring at 44.16 PPG. The Colts won't slow down this juggernaut.
Indianapolis Colts: Can QB Andrew Luck keep up with Peyton Manning?
One has to think that it will be a surreal experience for Colts QB Andrew Luck as he goes up against Peyton Manning during Week 7 NFL Sunday Night Football action. Although it's never easy being the guy who replaces a legend, let alone a living one, Andrew Luck has done his best to help Indy fans forget about their franchise saving quarterback. Luck has lead the Colts to a 4-2 record and first place overall in the weak AFC South. That said, the Colts looked horrible in a 19-9 Week 6 MNF loss in San Diego and they are working on a short week.
Broncos vs. Colts NFL Week 7 Betting Lines & Advantage Sports Betting Prediction
Checking the betting board at the bodog.eu online sportsbook we find Denver posted as thick road chalk at -7 (-105) while Indianapolis gets a +7 point price that's jacked up with -115 juice. After their lackluster performance in San Diego, that followed wins over the 49ers, Jaguars, and Seahawks, one has to wonder which Colts team will show up for this contest. If the MNF loss can be attributed to looking forward, the Colts won't have any excuses here as they have a bye next week. Lay the line and load up on the Broncos in what we believe will be a blowout!