Is getting the Mayweather vs. McGregor Pay-Per-View Worth It?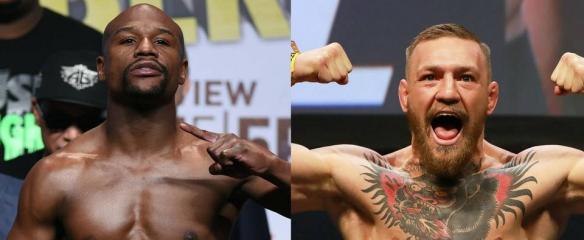 Fancy splashing out $100 on the "big fight?"
Expect your wallet to take a hit when Conor McGregor and Floyd Mayweather — after years of anticipation and back-and-forth bantering — finally meet in the squared circle. The pay-per-view will run $100 a pop and movie theaters will broadcast the bout, charging about $40.
As pricey as that is, this is one of the few events that transcends sports and culture. In the same likes as the Super Bowl or World Cup, all eyes will be watching this one closely — and that includes non-sports fans.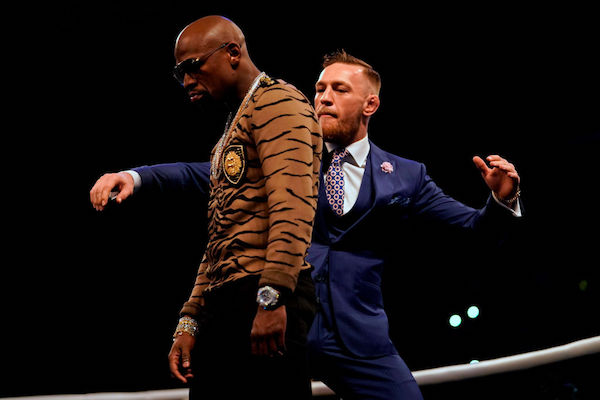 Mayweather has been in the public limelight for more than 20 years — longer than any active athlete — and has broken his own PPV records multiple times over. McGregor is a budding superstar with legions of fans dotted across the globe. That juxtaposition translates into a must-see spectacle.
Plus, this crossover battle is almost unheard of. It's been over four decades since boxing legend Muhamed Ali squared off with Japanese professional wrestler Antonio Inoki in a shoot fight. You must have a semblance of curiosity to see what transpires when the best pound-for-pound UFC fighter meets the greatest boxer of all time, right?
Use this clash as an excuse to throw a giant bash with friends. Or watch so you aren't left out of water cooler talk at work. Either way, this is a where-were-you-when moment you simply can't miss.
To make up for the dent in your wallet from buying the fight, wagering on the bout is a no-brainer. But not all bets are created equal.
There's almost zero incnetive in betting Mayweather straight up to win, unless you have a copious amount of cash readily available. His odds of winning are simply too high. For instance, he's -610 on BetOnline. A wager in his favor here is a high-risk, low-reward proposition, which should be avoided at all costs.
The opposite applies for McGregor. Now, we're not saying he's going to win, which would qualify as the greatest upset in sports history. However, at +460 on BetOnline, it's very tempting.
McGregor has spent his whole life proving naysayers dead wrong. Here's a guy that is four years removed from collecting a welfare check. Few gave him a chance against Jose Aldo, arguably the best UFC featherweight ever, and McGregor beat him in 13 seconds. He was written off in a rematch against the bigger Nate Diaz, but McGregor avenged that loss in a gutsy bloodbath.
Pulling off a victory over the undefeated Mayweather, with no boxing experience, would be his biggest shocker yet. But in a sport where anything can happen, throwing a few bucks his direction could result in a huge payoff — especially if you predict what round McGregor would win. He's already guaranteed he'll stop Mayweather within the first four rounds. Odds for that happening range between +3300 to +2800 on BetOnline and it wouldn't be the first time McGregor wills something into existence.
Admittedly, those are all big ifs. That's why we suggest wagering a small portion on it. Most of your money should go toward the Mayweather wins via decision prop bet, which is going for +175 on BetOnline.
Mayweather, being the great promoter he is, is selling that he's going for the knockout against McGregor. Trust us, that's not going to happen.
McGregor has an iron jaw. He's never lost via stoppage and a 40-year-old Mayweather certainly isn't going to be the first. Mayweather will stick to the same script that's gotten him to 49-0 — stay on the defensive and jab his way to victory on the scorecards — and subsequently, earn back what you paid for just to watch this must-watch event.