Wednesday Baseball Betting Lines: MLB Free Picks
This edition of our Major League Baseball Free Picks features two teams battling for playoff positions and two teams that are making their off-season plans. The San Francisco Giants are chasing the Arizona Diamondbacks in the NL West Division while the Los Angeles Angels of Anaheim are just three games back of the Texas Rangers in the AL West Division race.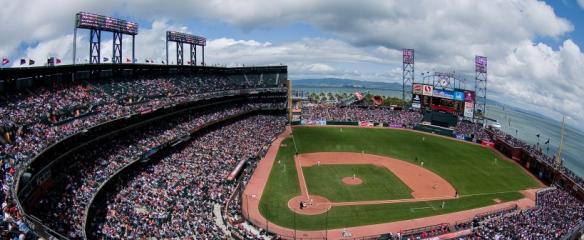 After a very profitable 13-2 run during our trip to Las Vegas, we bring you our final predictions from Sin City. With talented starting pitchers heading to the bump today, for good teams that are facing very bad teams, we are extremely excited about todays Free Picks!
San Francisco Giants vs. San Diego Padres
Despite owning a 2.68 ERA, San Francisco RHP pitcher Tim Linsecum is just 12-12 as the Giants have "supported"  him with two runs or less in 19 of his 30 starts this season.
His mound opponent will be RHP Mat Latos who has 16 strikeouts over his last 14 innings pitched but plays on a very bad Padres baseball club. We expect a solid effort from Linsecum today and like the Giants in this one.
This matinee baseball betting action gets underway with the first pitch scheduled for 3:45 PM ET on Wednesday, September 13, 2011 from AT&T Park in San Francisco, California.
Los Angeles Angels of Anaheim vs. Oakland Athletics
RHP Jered Weaver returned to form in his last outing as he pitched a three hitter, allowing one run in eight innings of work, against the New York Yankees.
As his career winds down, LHP Rich Harden has allowed 13 runs, on 24 hits, over his last 15.1 innings pitched for the Athletics. We like the Halos in this one as they battle for a 2011 MLB playoff position down the stretch.
This contest is also being played under the sunny skies of California and the first pitch is slated for 3:35 PM ET from the Coliseum in Oakland, California.
Baseball Betting Lines – Wednesday MLB Free Picks
We are jumping on the overnight lines in the sportsbook at the BetOnline sports wagering website as they are sure to rise as game time approaches. The Angels and Giants are fighting for their playoff lives and have their top pitchers on the hill to get the job done today!

Bet on the Angels of Anaheim over Oakland at -148 with the BetOnline Money Line
Wager on the Giants over the Padres at -165 with the BetOnline Money Line