Washington vs. Miami MLB National League East Handicapping Odds
Checking in on one our Major League Baseball preseason chalk teams, who have produced nothing but dust to date, today we preview the National League East Division battle between the Washinton Nations and Miami Marlins. One of those clubs are who we thought they would be – the other um, not so much! First pitch is slated for 7:05 PM ET on Wednesday, August 28, 2013, from Nationals Park in Washington, D.C. We like the wave the Nats have been riding.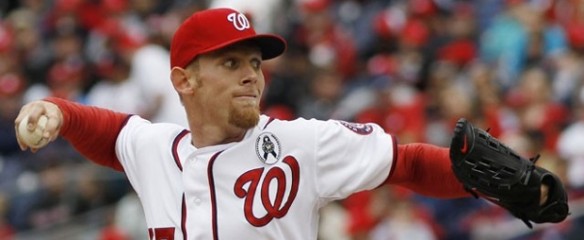 Washington Nationals: MLB 2013 beasts turn to busts
Far from the squad that the experts thought they would be, yours truly included, the 2013 Major League Baseball season has not gone as planned in the Nation's Capital. Sitting 13 games out of first place in the National League East, the Washington Nationals division title hopes are all but toast. As such, their primary goal is now an attempt at capturing their second straight MLB Wild Card playoff position. Though not as wide a gap, there are seven games separating the Nats from the Cincinnati Reds who are three games behind the wilting Pittsburgh Pirates.
Miami Marlins: Closing in on a National League cellar dweller title
Quickly now – how many times have the Miami Marlins dropped three or more games during their 2013 MLB schedule. If you guessed 13 you are either a long suffering Marlins fan or an astute stats keeper. Losing streaks like that are one of the many reasons why Miami currently sits 29.5 games behind the Atlanta Braves in the NL East. The Manatee's postseason elimination number is three and will be down to one after they face Stephen Strasburg tonight. We'll load upon the Nationals and the -250 money line posted at uwin.com sportsbook here.