Tigers Target Athletics: Shooting for 13 Straight Wins
Tonight's Major League Baseball feature game highlights the Detoit Tigers of the American League Central as they visit their West division rivals Oakland Athletics. A win tonight will put the Cats one victory away from clinching the division title!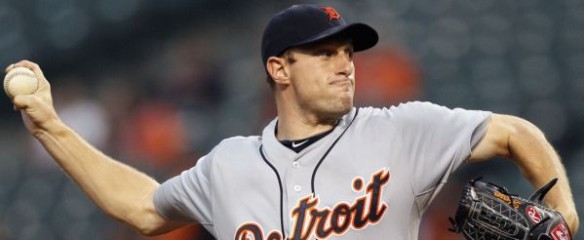 Sitting with a magic number of two, the Tigers are bringing serious heat to Oakland determined to secure their first division title in 24 years. The A's, meanwhile, will attempt to break a two-game losing streak.
This late game baseball betting action begins Thursday, September 15 at 10:05 PM ET from Oakland Coliseum in Oakland, California.
MLB Game Day: Detroit @ Oakland Preview
Detroit will put their faith in pitcher Max Scherzer as they seek to continue the club's longest winning streak since 1934. Though he has not faced Oakland this season, Scherzer blanked the A's on May 30, 2010, with 14 strikeouts allowing two earned runs on 10 hits through 5/2/3 innings.
The Athletics are 18 games behind the division-leading Rangers and have already used 26 different pitchers this season. They'll need to rely on their offense during this four-game series when Coco Crisp is likely to return to the plate and John Willingham works on his impressive count of 91 RBIs.
2011 MLB Betting: Athletics vs Tigers
Be sure to check out the latest baseball betting lines at our Odds Comparison App on ASB's homepage. Find all the odds and lines you need in preparation for the big game and compare them between sportsbooks.
>>> Open an account and get in on the MLB betting action at BetOnline <<<