Texas vs Cleveland: First meets worst MLB Friday Betting Tip
As a classic first versus worst scenario, the one glaring game on the Major League Baseball betting board has the Texas Rangers traveling east to face the Cleveland Indians. This American League action has it's first pitch slated for Friday, August 31, 2012, at 7:05 PM EDT from Progressive Field in Cleveland, Ohio. Saddle up and ride with the Rangers here.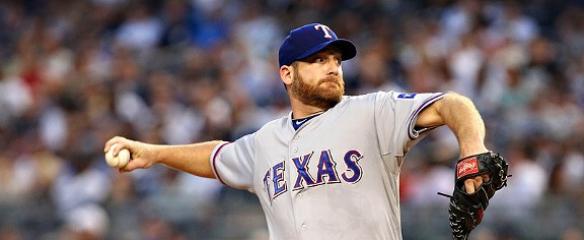 Texas Rangers: Need wins to widen AL West lead
A once comfortable American League West lead (at 6.5 on August 12) has shrunk down to four games over Oakland as the Rangers head into action tonight. Sitting with a 3-1 record (5.46 ERA) in five appearances since coming over from the Cubs on July 31, RHP Ryan Dempster has been very good lately. The veteran has gone 2-0 with a 1.93 ERA in his last two outing and owns a 1-0 record (4.05 ERA) in three career starts versus the Indians – none since 2006.
Cleveland Indians: Off season looming large for the Tribe
A once promising season has crashed and burned into a nightmare for the Cleveland Indians. Contenders in the American League Central, at just two games out of first on July 3, the Indians are now 17.5 games back and have lost 28 of their past 34 contests. That includes their current 1-14 run – ouch! At 1-6 (7.96 ERA) in his past nine starts RHP, and former stud turned to dud, Ubaldo Jimenez gets the call for the Indians tonight.
Texas Rangers vs. Cleveland Indians Advantage Sports Betting Prediction
On a night where losers are scrapping against losers, and winners battling winners, this is the best offering on the Bovada.lv betting board. We don't get a huge Money Line price with the AL West division leading Rangers, but it's worth a double wager to back the Boys from the Lone Star State! It's a great time to be betting on baseball – especially first vs. worst match-ups!