Super Bowl History – Greatest Games Ever
NFL fans have been treated to some of the best – and worst – football games ever on Super Bowl Sunday. Here are three of the more memorable games in Super Bowl history.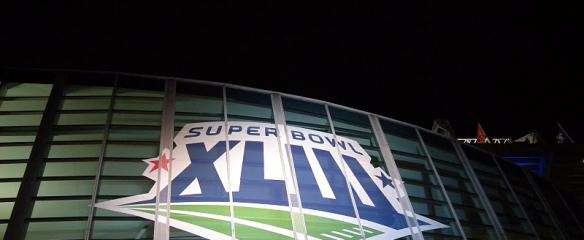 Super Bowl History – Greatest Games Ever: It's nearing 50 years since the inception of the Super Bowl, in that time, there have been some magical games and there have been some epic blowouts. What makes a great Super Bowl can depend on a number of things including where your allegiances lay. I began watching the big game in the 80's, so from a neutral perspective, here is a list the top games three games I have watched in each decade since.
1989 – Super Bowl XXIII –  49ers vs. Bengals
Joe Montana and the 49ers came into this contest as 7-point favorites against the Bengals but were down by that same number heading into the 4th quarter trailing 13-6. After cutting the lead to 3, Montana engineered a late drive that started on his own eight yard line, culminating in a winning TD strike to John Taylor with 00:34 seconds left for a 20-16 victory.
1991 – Super Bowl XXV – Giants vs. Bills
Jim Kelly and the Bills K-Gun offense taking on the star studded Giants. There were great runs, great drives and with the Giants up 20-19 with under ten seconds to go, the table was set for Scott Norwood's infamous failed 47-yard field goal attempt…Wide Right!
2008 – Super Bowl XLII – Patriots vs. Giants
The Patriots entered Super Bowl XLII with a perfect record and were favored by a wide margin (as much as 17.5 points at some online sportsbooks) as they had been all year in the near "perfect" season. However, quarterback Eli Manning and the New York Giants had other ideas.
Down just four points with under 3:00 remaining, David Tyree made a spectacular catch for big yardage on 3rd down which kept the New York drive going and set up the eventual game winning TD by Plaxico Burress. The Patriots attempt for an undefeated season was squashed and the '72 Dolphins could rest easy as the Giants would take their third Super Bowl in one of the biggest upsets in NFL History.
We can't wait to see what's in store for us when Super Bowl XLV kicks off from Cowboys Stadium on Sunday, February 6, 2011!