Stanley Cup Semifinal Playoffs: Bruins & Red Wings Can Advance
National Hockey League semifinal playoff action continues as the Boston Bruins and Detroit Red Wings can take the next step towards the Stanley Cup Final with a victory tonight. The New York Rangers and Chicago Blackhawks are both looking to stay alive as they face 3-1 series deficits. It's an early start in Beantown as the Saturday action begins with a 5:30 PM ET puck drop at the TD Garden Arena. The Hawks better bring some madness to Madison as they host the white hot Wings at 8:00 PM ET on May 25, 2013, at the United Center in Chicago.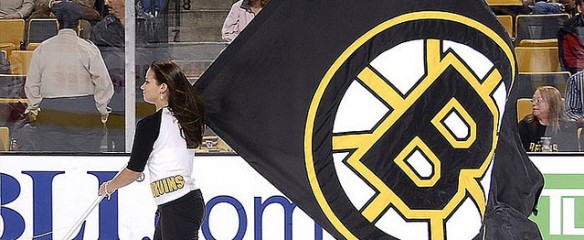 Boston Bruins: Eastern Conference Final Ticket Awaits
After dropping Game Four with a 4-3 overtime loss, the Boston Bruins return home looking to polish off the New York Rangers. Knowing that the Pittsburgh Penguins are home and cooling, after they dismantled the Ottawa Senators, will act as extra motivation for Zdeno Chara & Co. We don't expect the Blueshirts will go quietly as three of the first four games were decided by just one goal and Rangers netminder Henrik Lundqvist is one of the best in the business.
Detroit Red Wings: Have top seeded Blackhawks searching for answers
After needing four straight wins, just to get into the NHL postseason party, the Detroit Red Wings are on the verge of knocking off Chicago in what would be a stunning upset. Similar to the LA Kings, who rolled over the top seeds during their 2012 Stanley Cup run, the Wings have already busted the #2 seeded Anaheim Ducks. The Blackhawks will come out hot on home ice but, to stay alive, they need to figure out a way to beat Detroit goaltender Jimmy Howard.
Bruins vs. Rangers & Blackhawks vs. Red Wings Game Day Online Betting Odds
Checking the money line odds at the sportsinteraction.com sports wagering website we find the Bruins (-180) and Blackhawks (-210) as home chalk tonight, while the Rangers (+150) and Red Wings (+175) head out on the road with underdog status. Boston doesn't want to go back to the Big Apple and Chicago desperately wants to return to the Motor City. We'll split our normal investment in half to back the Bruins and Hawks at the SportsInteraction sportsbook.