Stanley Cup Final Free Pick Canucks vs Bruins NHL Betting Odds
Hockey Night in Canada, just the way it should be, and it does not get much better than this! Today we bring you our Game Seven Stanley Cup Free Pick featuring the Vancouver Canucks vs. the Boston Bruins along with NHL Betting Odds from the Bodog.com online sportsbook.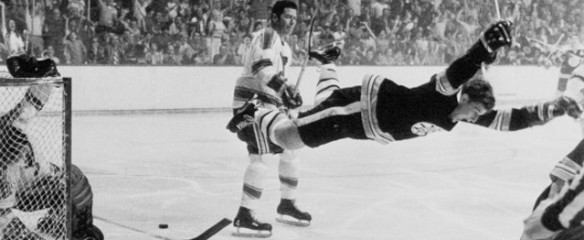 Stanley Cup Final Free Pick Canucks vs Bruins NHL Betting Odds: After 1230 regular season games, along with another 88 playoff games, it all comes down to a decisive Game Seven in the NHL 2010-11 Stanley Cup Finals.
Puck drop, for what could be the most watched game in NHL history, is scheduled for Wednesday, June 15, 2011, at 8:05 PM ET from the Rogers Arena in Vancouver, British Columbia, Canada.
Game Seven Stanley Cup Betting – Bruins @ Canucks
Sports betting fans in Canada, the USA, and around the world, will be fixated on big screens as the drama of Game Seven in the 2010-11 Stanley Cup Finals unfolds tonight.
Boston is looking to hoist their first Stanley Cup since 1972 while Vancouver is looking for their first Championship in their 40-year franchise history.
For a Cup Final that has been full of bone jarring hits, shutouts, blowouts, and crazy fans in both cities, it's only fitting that one final game is needed to crown the 2010-11 NHL Champions.
Over the past six games, we have talked continuously about the goaltending in this series. It has been amazing in some cases, not so much in others, but it's impossible to move past.  We fully expect that it will be the deciding factor again tonight.
Tim Thomas of the Bruins and Roberto Luongo from the Canucks are the main reasons we are being treated one decisive battle for all the marbles tonight. Thomas has kept his team in the series with stellar play throughout, while Luongo wasn't able to shut the door during the Canucks three road games in Boston.
NHL Cup Final Betting Odds – Boston vs. Vancouver
Tonight, our Game Seven NHL Stanley Cup Final betting odds are featured in the sportsbook section of the Bodog online sports betting website.

StatsGuru is 5-1 with his Stanley Cup Final Free Picks and 20-5 during the 2010-11 NHL playoffs. That's good for a profit of 744 units. Tonight we look to end the NHL betting season in style!
The Boston money line, in Vancouver, was +165 in Games One and Two, +145 in Game Five, and it's down to +115 tonight.
Game Seven – Bruins vs. Canucks – Stanley Cup Final Game Preview
Last line change has been a huge factor in this series and it's advantage Canucks on their home pond tonight. That being said, it was a much bigger factor in the beat downs in Beantown than it has been in the three close contests in Vancouver.
During the three one-goal games in Vancouver, Bruins coach Claude Julien has been relatively effective in managing the last change deficit and he will again tonight.
While the Vancouver squad is studded with stars – Boston is all about grit and guts. The Bruins have eleven players with at least three points in the Cup Final while the Canucks have countered with just five.
The "Boston Massacres" plays a huge role in those numbers but there's no denying that Bruins are getting a maximum effort – from a maximum number of players.
Injuries, especially for the Canucks, will be a key factor tonight. While Boston is dealing with various nicks and bruises, Vancouver's dressing room looks like a M*A*S*H unit.
With Dan Hamhuis (injured) and Aaron Rome (suspended) already missing on the Canucks defense, Vancouver is also worried about the health of Alexander Edler and Andrew Alberts on the blueline.
Canucks speed demon, F Mason Raymond, will also miss tonight's contest as he is out with a fractured vertebrae suffered in Game Six.
As it's been throughout the series, when you pan it all out, you are left with the goaltending.
Loungo has shown huge bounce back ability and he plays with much more confidence when he's between the pipes at the Rogers Center. Thomas has been virtually unflappable in any rink he has played in during the playoffs.
NHL Stanley Cup Final – Game Seven Free Pick
We called for the Canucks to win the Cup when the Finals started back on June 1, 2011, but we are going to jump ship tonight. The Bruins simply have too many advantages going in their favor as grit and guts will out-dual flash and dash.
Take Boston over Vancouver at +115 on the Bodog Money Line!