Sportsbook Odds: WrestleMania XXVII Entertainment Betting Lines
WrestleMania XXVII is the 27th annual WrestleMania event produced by the World Wrestling Entertainment empire. This is "Super Bowl Sunday" for fans of the action from the squared circle. Get great entertainment betting lines and match odds and get in on the WWE wagering action today!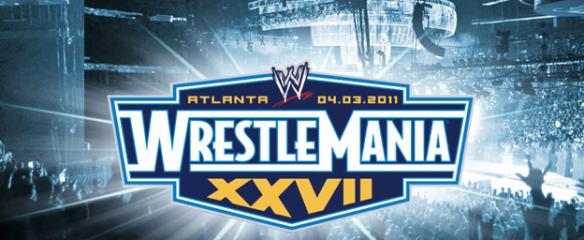 Sportsbook Odds – WrestleMania XXVII Entertainment Betting Lines: While sports betting is serious business, one of our top online sports handicapping tips is to always mix in a little fun from time to time. With March Madness heading to the Championship Game, the NBA and NHL heading to their respective playoffs, and the MLB "Boys of Summer" back, there's a lot going on and the plates of sports bettors are pretty full!
WrestleMania XXVII Entertainment betting lines are just what the doctor ordered when you need to take your mind off of the "serious" sports betting. Action from the squared circle gets underway at 7:00 PM EDT on Sunday, April 3, 2011, from the Georgia Dome in Atlanta, GA.
WrestleMania XXVII – Championship Wagering Lines
Sports Interaction has made The Miz (he's a bad guy) a +145 underdog to get stomped by the John Cena (he's a good guy) who is posted as a -250 favorite. The Miz is the reigning WWE Champion but his belt is on the line in this match-up.
John Cena is the current 'Champion of the People' but there's no shinny belt for that title. Good vs Evil – who will prevail? Double Leg Spinebuster or an Attitude Adjustment for the win anybody?

Betting Odds – WrestleMania XXVII No Holds Barred Match
One of the most anticipated match-ups at WrestleMania XXVII has The Undertaker putting his astonishing 18-0 WrestleMania record on the line against Triple H in an always entertaining no holds barred match. Can Triple H end the Dead Man's WrestleMania domination at +500 underdog odds at Sports Interaction?
We haven't found it, but If you can bet on "The Heart Break Kid" Shawn Micheals getting into the action in this match – bet the farm on it. The HBK has always been known as a show stopper and the Dead Man ended his wrestling career during WrestleMania XXVII.