Sports Betting Tip: Bankroll Management Advice
Today we bring you some sports betting tips along with some bankroll management advice. The biggest mistake that novice and recreational bettors make, over and over, is improper money management. Don't bite off more than you chew and remember; it's not always about how much you MIGHT win. How many wagers you actually CASH is always more important.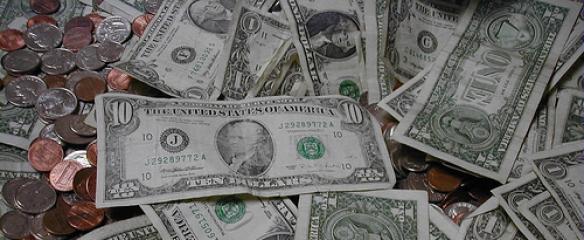 With the start of a new football betting season upon us, today we offer up a sports betting tip on bankroll management advice. Betting on sports should be fun, along with profitable, but it needs be done with a degree of fiscal prudence along with knowledge based wagering.
Sports Betting Tips: Start Small And Build
The betting lines you wager on do not have to be huge and neither does the amount of your bet. Sports betting is not a sprint but rather a life long marathon of passion, pleasure and profitability. Trying to make your fortune betting large sums, or wagering on huge long shots, will either put you in, or keep you in, the poor house.
A classic example of this is happening right now as we are betting LIVE in Las Vegas this week. In the three days since we have been in Sin City, we have rolled a small $25 bet into $116 with three winning bets. We are looking for more with the Detroit Tigers and MLB today!
Sports Betting Lines: Find Wagering Line Value To Build Your Bankroll
Our current run started with a +110 point spread wager on the Los Angeles Angels of Anaheim and a $25 bet. Next up was a -225 money line bet on the Green Bay Packers. We followed that up with a -175 point spread bet on the New York Yankees last night.
Today we have the first place Detroit Tigers as a -2o0 money line favorite up against the last place Minnesota Twins. Alone, none of these bets will make you rich, but combined they are padding our betting bankroll perfectly.
We also  advocate taking back your original bet at some point, sooner rather than later, which is what we will do when we win with the Tigers today.
Start with small wagers and build your sports betting bankroll. You will be amazed by how fast your wagering account balance will expand. No matter how much money you have, the bottom line to sports wagering should always be GREED KILLS!
>>> Bet On Sports With The Bodog Online Sportsbook <<<