Sports Betting Odds Braves vs Orioles Baseball Free Pick
Today we are featuring sports betting odds for the Atlanta Braves vs Baltimore Orioles along with our daily baseball free pick. This is the first series for these two teams since June of 2009 when the Orioles took two of three games in Baltimore.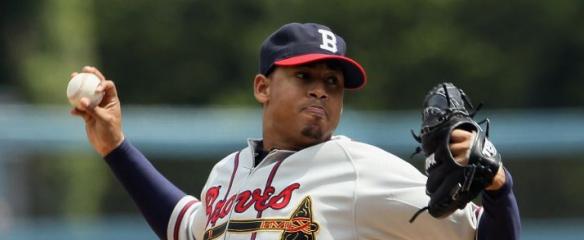 Sports Betting Odds Braves vs. Orioles Baseball Free Pick: After a six game, West coast road swing, the Braves (47-35) return home and welcome the Orioles (35-43) to Atlanta for some MLB Interleague play.
First pitch for this Major League Baseball wagering action is slated for 7:35 PM ET on Friday, July 1, 2011, from Turner Field in Atlanta, GA.
Probable Pitchers – Orioles @ Braves Game Day
Atlanta has always been known for their pitching prowess and the 2011 season has been no different. RHP Jair Jurrjens (10-3 2.07 ERA) has been an ace on the hill for the Braves. Jurrjenns has the second best ERA in all of baseball as he has allowed just 22 earned runs in 95.2 innings pitched.
Baltimore sends RHP Jeremy Guthrie (3-9 3.93) to the bump making this a tale of two pitchers. Despite giving up four runs on six hits, with four walks, Guthrie earned his first win since May 21, 2011 when the Orioles defeated the Reds 7-5 on June 26, 2011.
MLB Betting Odds: Braves vs. Orioles Free Pick
The sportsbook at the BetOnline.com sports wagering website provides us with today's MLB betting odds for Atlanta vs. Baltimore.

There isn't very much separating these two clubs from an offensive standpoint. The Orioles have a superior team batting average at .261 to .237 as well as a .725 to .689 on base percentage advantage.
Baltimore has had some trouble getting base runners across the plate. Despite having 50 more hits than Atlanta, they have just 322 runs scored compared to 321 for the Braves.
As is so often the case, when it comes to betting on baseball, the tipping point in this contest is the pitching. The Braves will get six or so strong innings out of Jurrjens and the Atlanta bats will do enough to make him the third 11-game winner in the majors this season.
Take the Braves over the Orioles at -169 with the BetOnline Money Line!