Seattle Mariners vs. Houston Astros MLB Game Day Prediction
With the National Hockey League and National Basketball Association both on a night off during their postseason play, we turn to the diamonds of Major League Baseball for today's free pick best bet. Although the MLB schedule isn't exactly packed with prime possibilities, we like the pitching match-up in the Seattle Mariners vs. Houston Astros contest. First pitch for this battle of the cellar dwellers in the American League West in slated for 10:10 PM EDT on Monday, June 9, 2013, from Safeco Field in Seattle, Washington. We're Homers in this one!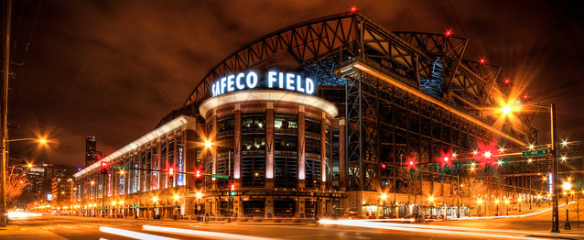 Mariners up and down season continues in King County
Seattle owns a 7-8 recent record and a 27-37 overall mark – leaving the Mariners a little short of their preseason expectations as we inch closer to the All-Star break. That said, the bar may have been set a little too high as the Mariners Over/Under win total was posted at 78.5 at the start of the season. We like the fact that RHP Hisashi Iwakuma heads to the bump in Seattle tonight. Iwakuma is having an All-Star caliber season for the Mariners as he is 6-1 with a 1.94 ERA and has struck out 79 batters while issuing just 13 walks over 88.1 innings pitched.
Winning run is in the past as the Astros revert back to their losing ways
Back in the preseason, we advised loyal ASB readers that they should invest in the UNDER on the Houston Astros 59.5 win total MLB Futures option. Houston made that wager a lot closer with a 7-1 run a week ago but, after four straight loses, the Stro's 22-42 current record projects them to finish the season with a 55-107 mark. The Astros are still leading the league with the most strikeouts (604) and their team 4.99 ERA average is still the worst in the majors. Dallas Keuchel (3-2 ERA 4.70) who is allowing MLB hitters a .298 average, gets the call for Houston.
ASB Game Day Call: Back Seattle over Houston with the -250 money line at the Uwin.com sportsbook!