Phillies vs Cubs Betting Lines – MLB Free Pick
As a new week begins, the Doctor is in the house to help get us stared. Today our MLB free pick features the Philadelphia Philles battling the Chicago Cubs. A quick scan of the betting lines, using the ASB Odds Comparison app, shows that the DSI and Bookmaker sportsbooks are offering the best lines on tonight's action. You can call us Philly Fanatics for this one!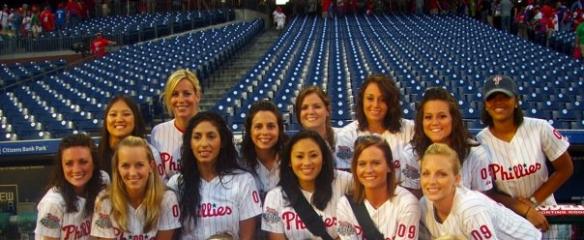 Phillies vs Cubs Betting Lines – MLB Free Pick: Philadelphia continues to soar above the crowd with a major league best 59-35 record. Tonight they host the struggling Cubs who sit fourth in the National League Central division with a 38-58 record and have lost seven of their last ten games.
Venerable Wrigley Field, on the north-side of Chicago, IL, plays host to this MLB betting action with the first pitch scheduled for 8:05 ET on Monday, July 18, 2011.
Sports Betting Recap: The Week That Was
Our week ended with an unfortunate loss on the run line (win on the money line) as the Braves defeated the Nationals 9-8 on Sunday. Overall we enjoyed a successful week as we went 6-4 to earn a 323.92 unit profit. If you only follow us for money line bets, we went 8-2 over the last seven days. Let's keep it rolling as a new week is upon us!
MLB Betting Lines: Phillies @ Cubs Free Pick
The "North Siders" are in for a world of hurt as the pitching machine, that is the Philadelphia Phillies, rolls into town led by RHP Roy "Doc" Halladay. Making his first start since starting the All-Star, (two perfect innings pitched), Halladay comes into this contest with a 11-3 record and a 2.45 ERA.
in his last outing against the Cubs, back on June 10, 2011, Halladay was his usual un-hittable self. Doc pitched seven scoreless innings, with nine strikeouts, as the Phillies hung on a 7-5 victory.
It's been almost a week since we've seen the good doctor but the rest was probably a welcomed break as Halladay leads the majors in innings pitched this season.
There isn't a lot to talk about when it comes "The Lovable Losers" as it's another year of the same for the Cubbies. Despite having the seventh best team batting average in the league (.261) Chicago sits 16th overall with 388 runs scored.
If the Doc can shake off the rust early, and the Phillies can score three or four runs, that will be enough to earn Philadelphia a win here.
Take the Phillies over the Cubs at -1.5 (+110) with the DSI Point Spread!