Online Betting Boards: Packed With Fantastic Wagering Options
Online betting boards are packed with action today as NHL and NBA playoffs are in full swing plus we get eleven games from the diamonds of Major League Baseball. With so many offers, finding a Best Bet wasn't easy but we have zeroed in on the Detroit Tigers vs. Houston Astros contest for our free pick on Monday, May 13, 2013. We see a Motor City Sweep on the horizon.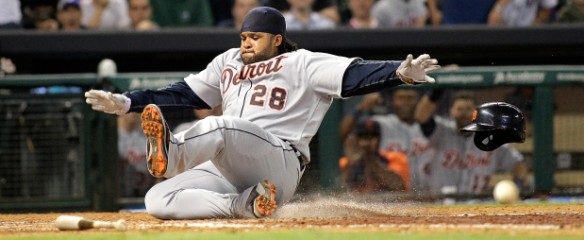 Detroit Tigers: Motor City Cats won't be very hospitable
Still stinging after a weekend series loss to the Cleveland Indians – the Detroit Tigers will be an ornery bunch tonight. The series loss dropped Detroit into a virtual first place tie with Cleveland in the American League Central – the Indians own the tie breaker in the division. With the Houston Atsros rolling into Comerica Park, and Cleveland hosting the New York Yankees, we see the Tribe's stay at the top being a short one. A Motor City sweep would see to that.
American League Streaks: Detroit Tigers are hot – Houston Astros are not
Despite the weekend losses, the Tigers are still playing good ball as they're on a 10-5 run. That stretch includes a four game sweep of the Astros as Detroit destroyed the 'Stros by a 37-8 combined count in Houston. The Astros inaugural season in the American League continues to be a nightmare. Houston, the MLB Strikeout Kings, have lost 12 of their last 15 contests. Detroit's team batting average (.284) is better that the Astros (.263) team winning percentage.
Tigers vs. Astros: UWin Online Sportsbook Wagering Lines & Advantage Sports Betting Prediction
In case that last line doesn't exactly pack a punch, we offer up this comparison. Houston finished with a league worst .340 win percentage last season – the Los Angeles Angels were the top hitting club with a .274 batting average. Hoochie Mama! As expected, the bookmakers at UWin.com have the Tigers as thick chalk in this contest tonight. Depending on your sense of value, you may not like the -294 money line at UWin. We'll load up with the Cats in Motown!