NHL Playoff Free Pick – Lightning vs Penguins
Welcome to our NHL Playoff Free Pick featuring the Tampa Bay Lightning vs Pittsburgh Penguins. Sixteen teams begin the chase for Lord Stanley's coveted Cup as fire on ice, NHL Playoff style, begins tonight! The betting windows are wide open at our featured online sportsbooks so start cashing winning tickets tonight!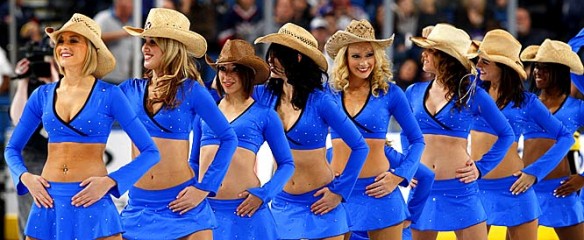 NHL Playoff Free Pick – Lightning vs Penguins: Tonight marks the first time the Lightning have made the playoffs since '06-'07 when they visit the Crosby-less, Malkin-less Pens.
Puck drop for Game One in this NHL Eastern Conference series is slated for Wednesday, April 13, 2011, at 7:00 PM EDT, from the CONSOL Energy Centre in Pittsburgh, PA.
NHL Game Preview: Penguins vs Lightning
The Bolts (46-25-11) may not have been to the big dance in nearly five years but some of their key players are playoff hardened and a few have championship rings they can show off as well.
Despite the injuries to Crosby and Malkin, the Pens (49-25-8) are a very solid team that works very hard and have some exceptional players in Jordan Stall, Kris Letang, and goaltender Marc-Andre Fluery.
NHL Betting Lines & Free Pick: Tampa Bay @ Pittsburgh
Tampa Bay has goaltending, good defenseman and some top shelf offensive talent in Lecavalier, St. Louis, and Stamkos. For Stamkos it is his first chance to shine in the post season and like most star players, he will be looking to maximize the opportunity.
The Sports Interaction online sportsbook has the Lightning as underdogs at +1.5 (-250) for tonight's exciting NHL 2010-11 Playoff wagering action!
NHL Free Pick: Take the Bolts with +1.5 (-1.40) pucks!