NHL Odds: Buffalo Sabres vs Toronto Maple Leafs
As teams continue to jockey for playoff positions, the Buffalo Sabres visit the Toronto Maple Leafs to get the Saturday Night NHL action underway. The Sabres currently sit in seventh in the NHL Eastern Conference and are six points ahead of the tenth place Leafs.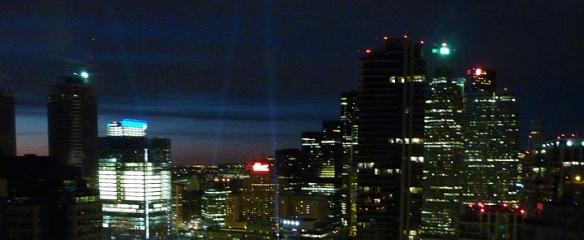 NHL Odds: Buffalo Sabres vs Toronto Maple Leafs: In one of the biggest games of the season, for both teams, the Sabres skate into Toronto hoping to put some distance between them and the Leafs in the 2011 NHL playoff race.
The Air Canada Center, Toronto, Canada, plays host to this match-up with puck drop slated for Saturday, March 12, 2011, at 7:00 PM ET
NHL Game Preview: Sabres @ Leafs
After rolling through the month of February with an 8-2-4 record the Leafs are back in NHL playoff contension. Their 2-2-1 March record has seen them slip back some but a win tonight would move them to within four points of the eighth and final Eastern Conference NHL playoff position.
The Sabres have been on an equally impressive roll as they have reeled off an 18-8-4 record since the start of 2011. A 3-1 record over their last four games included wins over the Flyers and Bruins as they roared past five teams to earn their current seventh place position.
NHL Betting Lines: Leafs vs Sabers – Free Pick
Online sports betting leader Bodog.com has the Leafs versus Sabres as the lead game on tonight's betting card.
Spread: Sabers +1.5 (-300) ~ Leafs -1.5 (+250)
Money Line: Toronto-115 ~ Buffalo -105
Game Total: 5.5 goals ~ Over: EVEN ~ Under: -120
NHL Free Pick Prediction: Buffalo Sabres +1.5 goals (-300)