NHL Free Pick: Stars vs Wild – Game Preview
Tonight's NHL Free Pick and Stars vs Wild game preview means everything in the world to one team and not so much to the other. Dallas travels to Minnesota to face the Wild with a "win in and your in" playoff scenario on the line for the Stars.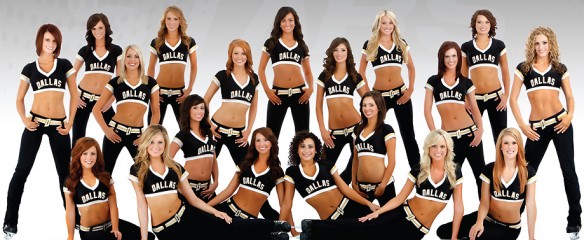 NHL Free Pick: Stars vs Wild – Game Preview: This evening, in the final game of the regular season, the Dallas Stars can punch their ticket to the 2011 Stanley Cup Playoffs with a win against the Minnesota Wild
Puck drop is slated for Sunday, April 10, 2011 at 6:00 PM EDT, from the Xcel Energy Center, in Saint Paul, Minnesota.
Stars @ Wild Game Preview
The Stars would never say it, but they could not have picked a better match up for a must win game than playing the Wild.
With their playoff fortunes hanging in the balance, Dallas plays a Minnesota club they have owned this season, beating them all three times they have played by a combined score of 12-3. The question remains, can they do it one more time for all the marbles?
NHL Betting Lines & Free Pick: Minnesota vs Dallas
Sportbook.com furnishes our betting odds for this contest with the Dallas Stars as the favorite and the puck line set at -1.5 (+155).
The Stars have won four in a row and are facing a Wild club that has major injury issues to key players. Tonight, Minnesota will not have the services of Marek Zidlicky, Martin Havlat, Guillaume Latendresse and John Madden.
Dallas also shut out Minnesota in back-to-back games, both by 4-0 scores, and can sweep the season series tonight.
NHL Free Pick: The boys from Big D have everything to play for tonight. The Wild would love to play spoiler but they will be in tough against the likes of Brendan Morrow, Mike Ribeiro, Brad Richards and the rest of what will be a very motivated Dallas Stars squad.
Take Dallas over Minnesota with the -1.5 (+155) puck line!