NHL Cup Final Free Pick Canucks vs Bruins Betting Odds
The Stanley Cup Final is now a best of three series as we present our Game Five NHL Cup Final Free Pick and betting odds for the Boston Bruins vs. Vancouver Canucks.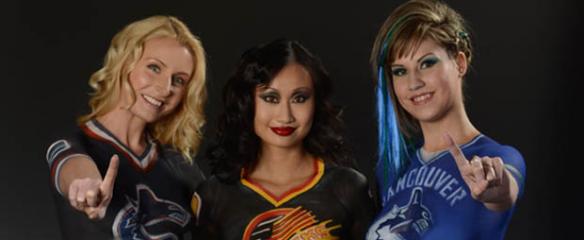 NHL Cup Final Free Pick Canucks vs Bruins Betting Odds: The once confident Canucks were battered and bruised in Boston as the Bruins punished them in Games 3 and 4 to draw even in the series.
Stanley Cup Game Five betting action gets underway with puck drop at 8:00 PM ET on Friday, June 10, 2011, from Rogers Arena in Vancouver, British Columbia, Canada.
Bruins @ Canucks – Game Five Playoff Preview
Forget about a short series as the resurgent Bruins have proven that they belong in the 2010-11 Stanley Cup Finals. Backed by one of the greatest goaltending performances in Cup Final history, Boston has gained momentum and confidence.
Tim Thomas is the clear leader for the Stanley Cup Final MVP Award as he has allowed just five goals on 146 shots, good for a meager 1.26 GAA, through four games.
Since his Game One shutout, Roberto Luongo has allowed 14 goals on 74 shots, as he now owns a 3.77 GAA in the Cup Finals.
There's lots of blame to go around, beyond Luongo, as the Canucks offense has been downright offensive. Vancouver averaged 3.15 goals a game during the regular season while scoring a league best 258 total goals.
In four games against Boston, those numbers have dropped to 1.25 goals per game and the Canucks have managed just five total goals. Special Teams, the heart and soul of the Canucks, are on life support as Vancouver has managed just one goal in 22 opportunities.
The Sedin twins, who are known for turtling when the going gets tough, have just two points in the Cup Final. They have to be way better if the Canucks are going to regain the upper hand in this series.
Cup Final Betting Odds – Boston vs. Vancouver – Free Pick
Betting odds for tonight's NHL Cup Final wagering action are courtesy of the sportsbook at the Bodog.com online sports betting website.

While we thought Game Three was just a bump in the road leading to the Canucks Stanley Cup Championship, we didn't see them sucking so bad in Game Four.
We are now 3-1 with our free picks in this series but our Canucks in Five prediction is toast. We now expect this series will go the full seven games and we'll stick with our call for the Canucks to win it.
Luongo is a different player at home and the Canucks get back the last change advantage tonight. Both of these factors will impact this game.
While we are tempted to give the puck and half and take the Canucks, we need to snap our first three game losing streak in 2011. Being as such, we'll play it safe and stay away from the point spread in this one.
Take the Canucks over the Bruins at -165 on the Bodog Money Line!