NHL Betting Free Pick – Blues vs Flames Game Preview
Today we bring you some sports betting action from the frozen ponds of the NHL. Even though the Calgary Flames and St. Louis Blues will both miss the NHL 2010-11 Playoffs, there is still pride on the line in this NHL Western Conference match-up. The Flames are trying to sweep their season series with the Blues, while St. Louis is looking to burn the brooms. Puck drop is just minutes away but you can get in on the wagering action online – anytime!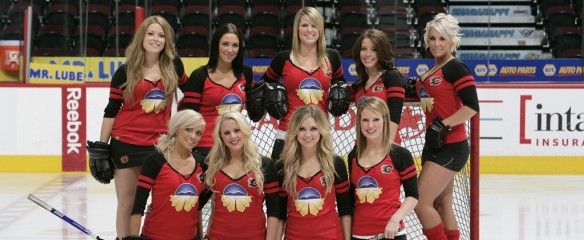 NHL Betting Free Pick – Blues vs Flames Game Preview: The Calgary Flames (38-29-11) travel to St. Louis to face the Blues (35-32-10) on Friday NHL Game Day. The betting action is heating up at popular online wagering websites.
Puck drop for this NHL Western Conference battle on ice is set for April 1, 2011, at 8:00 PM EDT from the Scottrade Center in St. Louis, Missouri.
NHL Game Day Preview – Calgary Flames @ St. Louis Blues
Diehard Flames fans still believe there's a flicker of hope that their on ice heros can make the NHL 2010-11 playoffs but, that is more of a pipe dream than a reality. The beginning of the end (apart from their 12-15-3 season start) came back on March 10, 2011.
Calgary's season started to unravel in a 3-0 loss to the Phoenix Coyotes. Including that listless effort, Calgary is 3-7 in their last ten games that includes a 1-4 run over their last five contests.
St. Louis fans have been singing the Blues for years now but there was cause for optimism after the teams 14-9-4 start to the NHL 2010-11 season. Since that point in the season, the Blues have played sub .500 hockey (21-23-6) and will miss the playoffs for the fifth time in six years.
St. Louis has made a push of late to make their record respectable as they have won three of their last four games. That streak includes a 10-3 shellacking of the powerhouse Detroit Red Wings in their last match-up on March 30, 2011.
NHL Betting Odds – St. Louis vs Calgary – Free Pick Prediction
Calgary has owned the Blues this season as the Flames have torched St. Louis 11-1 while winning all three games in the series. Calgary whacked St. Louis 6-0 back on March 1, 2011 and the Blues have just one goal in three match-ups against the Flames.
OVER/UNDER bettors should know that the Blues games have gone OVER in four of their last ten games while the Flames have gone OVER in eight of their last ten contests.
NHL Free Pick: Blues versus Flames Prediction: While the fans still believe, you have to think that the Flames players know their golf season will start on April 10, 2011. The Blues want to get at least one from the Flames and, surprisingly, could be the more motivated team. The Blues may have some jump in their step but we don't see it being enough to win by two goals.
Take the Calgary Flames at +1.5 (-300) goals over the St. Louis Blues on the puck line!