NFL Preseason Betting Action: Week One Preview
Week One of the NFL preseason continues with betting action on games in five cities tonight. One of the more intriquing match-ups has the Indianapolis Colts traveling to the "Show Me State" to battle the Rams. Be a homer and take St. Louis by the horns in this contest tonight!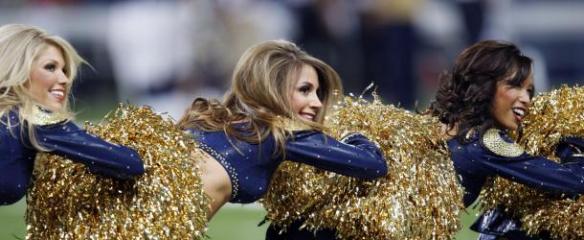 NFL Preseason Betting Action: Game Day Preview: It's the old guard against the rising star as the Indianapolis Colts invade the Edward Jones Dome in St. Louis, Missouri, to face QB Sam Bradford and the Rams.
Kick off for this NFL Week One preseason betting action is scheduled for Saturday, August 13, 2011 at 8:00 PM ET.
Colts vs. Rams Betting Lines – Game Day Preview
Betting lines for this NFL Exhibition wagering action are featured in the sportsbook at the BetOnline.com sports betting website.

Preseason betting can be a little crazy and the odds tonight certainly bare that out. If this was a regular season NFL contest, the Colts would be the favorites by about 5.5 points or so.
While we don't expect Bradford to play much in this one, Colts QB Peyton Manning won't play at all as he heals from neck surgery and is officially on the PUP list.
Bradford will get to test drive some of his new weapons along with the more upscale tempo that is being implemented by new offensive co-ordinator Josh (Don't Call Me Crazy) McDaniels.
Rookie WR Austin Pettis (3rd round pick – Boise State) and recently signed, though oft-troubled, WR Mike Sims-Walker are both fighting for starting jobs in the Rams receiving core.
The Colts will be a miss-mash of players as no fewer than nine "prime time" players, including Manning, won't play tonight.
We will cut our daily betting units down to quarter of our recent wagering trends and back the home town hero's in this one.
Take the Rams over the Colts at -7 on the BetOnline Point Spread!