NFL Playoff Picture: Week 17 NFC Postseason Scenario News
While the NFL Playoff picture is still murky over in the American Football Conference, the postseason scenarios in the National Football Conference are very clear. In fact, some very strange things would have to happen to change anything. Green Bay still leads the NFC pack!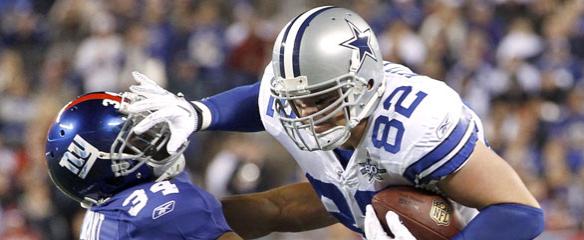 NFC West – NFC North Locked Up: First Round Bye On The Line
Defending Super Bowl Champion Green Bay has locked up the NFC regular season Championship and will have home field advantage throughout the NFC playoffs. Detroit has secured a Wild Card position and can grab the #5 seed with a win over the Packers on Sunday – or a loss by the Falcons to the Tampa Bay Buccaneers.
San Francisco can win the #2 seed in the NFC, and a coveted first round bye, with a win over the 2-13 St. Louis Rams. A loss by the Niners, along with a New Orleans Saints win, means San Francisco would host the #6 seed during Wild Card Weekend.
NFC East – NFC South: Cowboys vs. Giants – Win And You Are In
Without a doubt, the Dallas Cowboys visiting the New York Giants is the biggest game on the NFL 2011 Week 17 schedule. The winner of this contest hosts the #5 seed in the first round next weekend – the loser is done. It's a fantastic final game to end the 2011 season!
New Orleans still has an outside chance at capturing the #2 seed in the NFC but the Saints need the 49ers to lose to the lowly Rams. That's not going to happen so New Orleans will have to settle for the #3 seed and will face either Detroit or Atlanta in round one.
Atlanta needs a win over Tampa Bay, along with a Detroit loss to the Packers, to capture the #5 seed – and avoid another beat down by the Saints next weekend. No matter what they may say, Detroit does not want to face the Saints during Wild Card Weekend.
Since the Packers have nothing at stake, we expect a Lions win on Sunday – leaving the Falcons as the #6 seed. Detroit will head to New York and Atlanta goes to New Orleans.