NFL Playoff News: 49ers Will Not Make Super Bowl XLVI
Celebrate San Francisco! Your 49ers won the 2011 NFC West Division Title with their victory over the St Louis Rams during Week 12 NFL action. We would however caution against betting on the Niners to win Super Bowl XLVI at Lucas Oil Stadium on Sunday, February 5, 2012.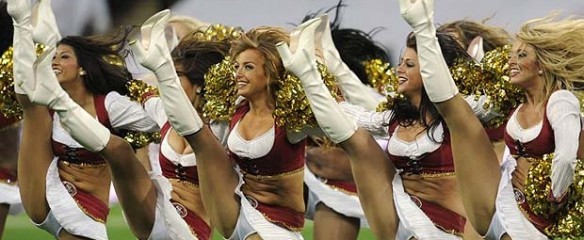 San Francisco registered their first shutout of the season by pounding the St. Louis Rams 24-0 in Week 12. The 49ers have not allowed a rushing TD since Steven Jackson scored on a one-yard run in Week 16 last season. Will their defense alone be enough in the playoffs?
Super Bowl XLVI Contenders: 49ers Roll The Rams
The Niners run defense is very reminiscent of the 1985 Chicago rush defense that was so important to the Bears Super Bowl XX victory back in 1986. That being said, without much of an offense to compliment the stellar defense, we see problems on the 49ers playoff horizon.
San Francisco is on the road for three of their last four games. They visit Arizona in Week 14 and  Seattle in Week 16. Neither contest will be easy. Sandwiched in between is a home game against the Steelers before the 49ers finish the season against the Rams in St. Louis.
NFL 2011 Playoffs: Match-Up Problems Loom For The 49ers
New Orleans, just one game back of the 49ers in the NFC playoff race, heads to Tennessee and Minnesota, before closing out the season against Atlanta and Carolina at home.
Should the 49ers manage to nail down the NFC number two seed, they will probably face the Saints during the Divisional Round of the 2011 NFL playoffs. After that they would meet the Packers, for the National Football Conference Championship, in Green Bay – Yikes!
No offense will be a problem for San Francisco 49ers in the the NFC Playoffs. There isn't a defense in the league that can shut down the likes of the Packers or Saints. Whether they get a first round playoff bye or not, the 49ers will not make it to Super Bowl XLVI.