NFL Futures Wagering: NFC South Division Championship Odds
With the National Football League 2012 season set to kickoff with the Dallas Cowboys visiting the Super Bowl Champion New York Giants on September 5, 2012, today we take a look at the NFL Futures wagering and the NFC South Division Championship Odds at the BetOnline sports wagering website. Welcome back old friend – we've been waiting for you!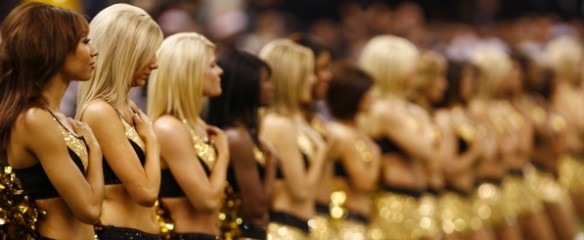 Saints ride into NFL 2012 as an angry bunch
After a tumultuous offseason that featured the Saints "Bountygate" scandal, New Orleans enters the 2012 NFL season with a huge chip on their shoulders. Head coach Sean Payton has been suspended for the season, as have numerous other coaches and defensive players. While some have forecast doom and gloom down in the Bayou, we like QB Drew Brees & Co to make a statement this season. It starts when the Saints host the Washington Redskins in Week One NFL action. Look for New Orleans to pound a lot of teams this season.
Falcons high octane passing attack set to soar in Atlanta
After years of a possessing a ground and pound mantra, behind All Pro running back Michael Turner, the Falcons are promising to unleash and aerial attack during NFL 2012. With QB Matt Ryan maturing, and having great passing options in WR Roddy White and sophomore Julio Jones, we believe head coach Mike Smith when he says the Falcons attack will be uptempo as they attempt to win the NFC South. They will need to knock off the Saints – and won't!
NFL Futures Wagering at the BetOnline Sportsbook
No division in the NFL has closer Divisional Championship betting lines than the ones posted on the NFC South. New Orleans is the slight favorite at +110 while Atlanta is right on their tail with a +120 line. The Carolina Panthers are a distant third at +550 and it's projected to be a long season in Tampa Bay as the Buccaneers are monster pups at +1500 to win the NFC South. Take the Saints on this futures wagering option at BetOnline!