NFL Conference Championship Sunday Parlay Wagering Best Bet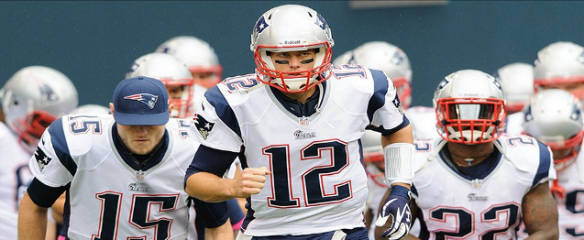 Bettors Beware: Patriots could struggle with Ravens
Although they haven't experienced an overly difficult schedule this season, the Patriots appear to be on a mission ever since they lost 24-23 at home to the Arizona Cardinals during Week 3 NFL action. While the Ravens are full marks for both of their 2013 postseason wins, we're not sure they can go into New England and upset the red hot Patriots. That said, dating back to the 2006 NFL season, the Ravens are 2-4 versus the Patriots but the loses have been by three points three times and six points in the other loss. That makes us leery of the big point spread.
San Francisco: Looking to take care of unfinished business in the NFC
You have to crawl before you can walk. That old adage seems apropo when it comes to the San Francisco 49ers. Back in the NFC Championship for a second straight season, the Niners have some unfinished business after they lost 20-17 at home against the New York Giants last season. Apart from a couple of defensive miscues, the 49ers demolished the Green Bay Packers 45-31 last weekend. Atlanta meanwhile built up a 20-0 halftime lead but needed a last second 49-yard field to knock off the Seattle Seahawks. We like San Francisco here.
NFL Conference Championship Betting Lines and Two Team Parlay Prediction
Veteran bookmaker William Hill is the lines supplier for our NFL Conference Championship parlay prediction. New England is thick home chalk at -8.5 against the spread on -400 on the money line. For their part, the 49ers are -3.5 road favorites ATS and -180 straight up. Being as we aren't big fans laying huge spreads, or giving up more than a field goal with a road team when parlay betting, we'll back the Patriots at -400 and the 49ers at -180 with the money lines at William Hill. Combining the lines will nearly double our money when we cash our parlay!