NFL Week 5: Eagles and Bills Clash in Battle of Wills
Coming off second-half meltdowns, both the AFC East division leading Buffalo Bills and defending 2010 NFC East Champion Philadelphia Eagles need a Week 5 victory to show they mean business. The surging Bills are on the brink of a great season while the high-drama Eagles want avoid a four game losing skid and get their 2011 season back on track.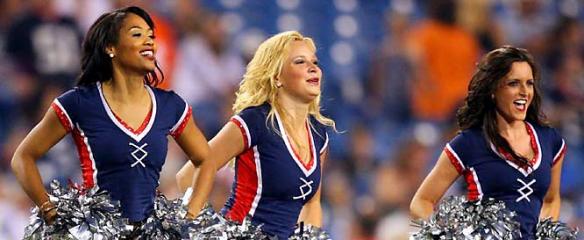 Smooth Sailing: Low-Key Bills Working Magic

Keeping away from the dramatic headlines on and off the field has worked well for the Bills through the first quarter on the 2011 NFL season. Running Back Fred Jackson is also a major factor to the success of the team as he leads the American Football Conference with four rushing touchdowns.
Jackson, with 10 touchdowns in his last 13 games, will represent the Bills best chances come Sunday afternoon at Ralph Wilson Stadium in Orchard Park, New York. Meanwhile, quarterback Michael Vick leads the underachieving Eagles into this important road match with kickoff at 1:00 PM ET.
Even if Vick is unstable and unpredictable, the Bills defense has allowed a whopping 405 yards per game, good for 27th in the league. It can ill-afford to allow Vick a repeat of last week's career-high 416 yards and two touchdowns.
Eagles Stay Grounded with Big Stars not Shining
As much as the Bills want to stay on top of the AFC East, the Eagles want to get out of the basement of the NFC East. DeSean Jackson, Jeremy Maclin, Jason Avant, Steve Smith, LeSean McCoy and Ronnie Brown should all be holding their weight and on paper topping the league, but the true firepower of the Eagles has not yet been unleashed upon the NFL.
Philadelphia's ground attack is the one shining light in a gloomy season start. It is ranked first in the league with 25 running plays of 10 yards or more. Unfortunately the reality is they sit at the bottom of the NFC East and have plenty of work ahead of them to live up to the 'Dream Team' moniker they acquired during the off-season.