NFL 2011 Week One: Thursday Night Betting Trends
Week One of the NFL season can be the most challenging week of the year as teams adjust on the fly. This is especially true this season as teams try to catch up after the NFL imposed lockout. That being said, Hank is ready to crank it up and we are ready for some football!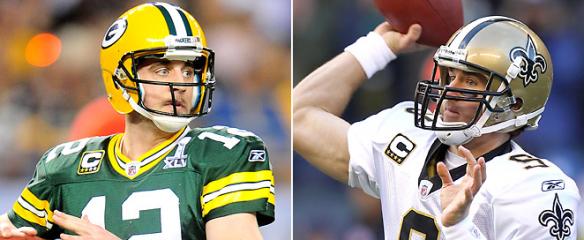 NFL 2011 Week One – Betting Tips & Trends: We are "Back To Football" and today we take a look at some Week One trends as we wade through the information available to us. Footballs start flying tonight as the Green Bay Packers open the defense of their Super Bowl XLV Championship against the New Orleans Saints, the Super Bowl XLIV Champions.
Kick off is schedule for 8:30 PM ET on Thursday, September 8, 2011, from historic though not frozen tundra of Lambeau Field in Green Bay, Wisconsin.
Thursday Night Week One NFL Betting Trends
The first and foremost betting trend in Week One is just nine years old. Since the NFL went with a Thursday Night Kickoff to start the season, the Home teams are a stellar 8-1 straight up.
Taking that a step further, since the 49ers squeaked out a 16-13 victory against the New York Giants at Meadowlands Stadium in 2002, it's been all Homers with an 8-0 record.
Saints – Packers: Week One Wagering History
This is the Saints third Thursday Night opener and second straight. New Orleans toughed out a 14-9 home win over the Minnesota Vikings last year and were pummeled by the Indianapolis Colts 41-10 on the road in 2007.
Somewhat surprisingly, this is the Packers first regular season prime time Thursday Night contest. Over the past decade the Packers own a 7-3 record, including four straight Week One victories, and they have won 51 of their 90 season opening games.

NFL Game Day Prediction – Packers 27 Saints 21 – Bet On It At Bodog!