NFL 2011 Sports News: Betting Trends Heading Into Week 9
We have reached the halfway point of the 2011 NFL season. Tthe homes teams continue to dominate the visitors while Game Total wagering has seen the UNDER bettors catch up considerably to the OVER backers. There's lot's of football left to be played – let's get at it!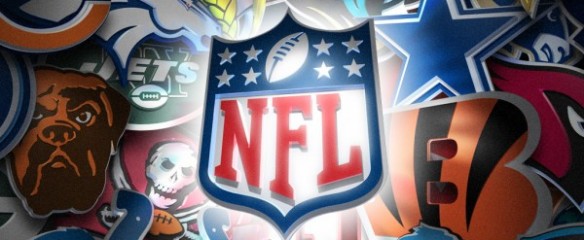 As we hit the halfway point of the NFL 2011 season we take a look at some betting trends from the first half of what has been a weird wagering year in the NFL. Expect the unexpected, week in, and week out!
NFL OVER/UNDER Betting Tips After NFL Week 8
Prior to Week 8, we mentioned how the UNDER would start catching up to the OVER as NFL team defenses started to catch up to the offenses. Heading into the the Week, OVER bettors had cashed at a 58-43 clip on Game Total wagering.
With Week 8 in the books, the margin has narrowed considerably. The OVER wagers have a shorter, 63-51 margin, after the Game Total stayed under in eight of 13 games last weekend.
NFL Home Teams Continue To Dominate The Visitors
Home cooking has served teams well through the first eight weeks of the National Football League 2011 schedule. Counting their 10-3 straight up record in Week 8, the home squads have a 72-44 record through 116 contests.
When the home side wins, they have been crushing their opponents by a combined score of 2017 to 1131. When the visitors have crashed the party, they have won by a combined count of 1244 to 783. Looking at it, by average score, when the home team wins, the scores come in at 28.01 to 15.70, while the victorious visitors score a 28.27 to 17.79 average win.
As we head into the second half of the NFL season, bettors need to take a serious look at backing home teams when wagering on the Money Line. They should also consider those contests as OVER opportunities when betting on the Game Total.