NFL 2011 Season: Surprise Teams Dominate News Headlines
Four weeks into the NFL 2011 season surprise teams have dominated the sports news headlines. Both the Detroit Lions and Buffalo Bills, who have been cellar dwellers for decades, have stormed out of the gates during the NFL 2011 season. We expect one roll to continue!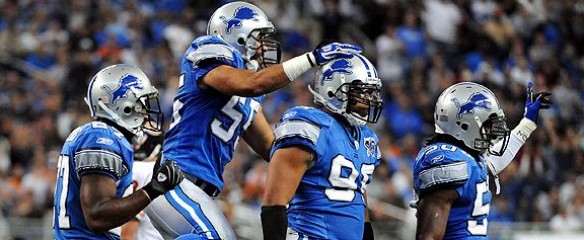 OK, hands up anyone who thought the Detroit Lions would be 4-0, the Buffalo Bills would 3-1, while the Indianapolis Colts would be 0-4 and the Philadelphia Eagles would be 1-3 with four weeks played during the NFL 2011 season. Hmmm…just as we thought – not many!
Surprise Winners Through Week Four of NFL 2011
Detroit and Buffalo are most certainly the most pleasant surprise teams of the years with their combine 7-1 records.
The Bills stumbled, on the road in Cincinnati, in Week Four action but they have a ton of emerging playmakers. The key word is "emerging" as this team isn't a playoff bound team during NFL 2011.
While the bandwagon is getting rather full, the Cardiac Cats from Detroit still have skeptics. Maybe they are waiting for the other shoe to drop but we don't see hits stopping anytime soon in Motown.
Detroit Lions Are Proving To Be Cardiac Cats – Playoff Bound?
Detorit has won three games on the road, where they have come back from 20 and 24 point deficits the last two weeks They did in Minnesot down 20-0 at halftime and then again in Dallas where they were down 27-3 early in the fourth quarter.
The offense has been brilliant and the defense will catch up once their first pick from the 2011 NFL Draft, DT Nick Fairley makes his NFL debute. Fairley will finally see his first game action during Week Five or Week Six.
We like the Motor City Cats to earn their first postseason berth since they qualified for the NFL Playoffs in 1991.