NFL 2011 Playoff News: Conference Clinching Weekend?
Week 15 of the National Football League 2011 season is now just hours from kickoff. The Green Bay Packers can clinch home field advantage throughout the National Football Conference playoffs with a win in KC over the lowly Chiefs. It's quite a bit more muddled in the American Football Conference between the Ravens, Texans, Patriots, and Steelers.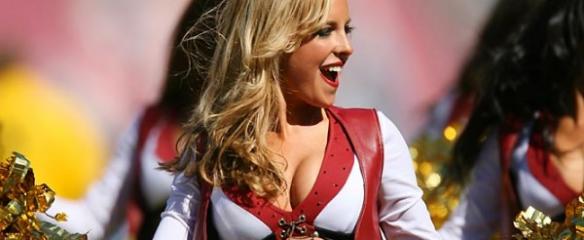 Defending Super Bowl XLV Champion Packers look to win their 20th straight NFL regular season/playoff game and lock up the Lambeau Field advantage in the process. All roads throughout the 2011 NFC Playoffs will pass through Frozen Tundra in Green Bay – once the Packers dust off the Chiefs in Week 15 NFL action. We like their chances in this one!
NO Saints – SF 49ers: Battle For NFC Two Seed Battle Title
New Orleans can step into the drivers seat for the NFC two seed, and a first round playoff bye, if they can beat the Vikings on the road in Minnesota – AND – the 49ers lose to the Pittsburgh Steelers at home on Monday Night Football. Reverse those scenarios if the Saints lose and Niners win. If they both win or lose, one or the other will have a chance at an outright Conference clinch during Week 16.
Texans, Ravens, Patriots, and Steelers Battle For Top Two AFC Playoff Seeds
If the season ended prior to competition today, the Houston Texans and Baltimore Ravens would finish first and second in the AFC. The New England Patriots and Denver Broncos would play at home as the top two Wild Card Weekend playoff seeds.
We have liked the Ravens to represent the AFC in Super Bowl XLVI since the start of the season – and we still do! The Texans will get a first round bye, and the Patriots and Steelers will earn home field advantage during Wild Card Weekend.
Other than the Packers, any of the teams mentioned above can be in a serious hole should they lose during NFL week 15 action.  If they want a first round bye, they will have to win out!
You can bet on who wins the AFC or NFC at our highly recommended Sportsbooks!