NBA Playoffs 2012 Conference Finals Set To Begin
Hoop Fans are pumped up as the teams for the 2012 National Basketball Association Conference Finals are now set. The San Antonio Spurs will host the Oklahoma City Thunder in Game One of the Western Conference Final on Sunday. The Miami Heat vs. Boston Celtics East Final starts Monday in South Beach. These are dream match-ups for NBA betting fans!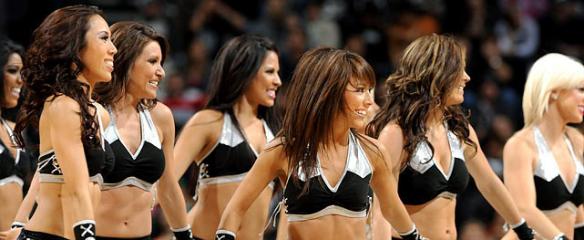 Miami Heat vs. Boston Celtics Eastern Conference Final
After their NBA record 21st Game Seven playoff win, the Boston Celtics have advanced to the NBA Eastern Conference Final. The Celtics scored a 85-75 win over the pesky and physical Philadelphia 76ers to get to their third East Final in five years. Boston is stacked with veterans but they won't get any rest as they hit the road to Miami – their third city in five nights.
Miami should be well rested after they polished off the Indiana Pacers in six games to earn four days of rest. After losing power forward Chris Bosh (he is doubtful for the East Final) LeBron James and Dwyane Wade have stepped up their games. This new dynamic dual accounted for 197 of the 321 points the Heat scored in the final three games against the Pacers.
Series Bottom Line: Aging Celtics can't handle the Heat – in five games.
San Antonio Spurs vs. Oklahoma City Thunder Western Conference Final
San Antonio has yet to break a sweat in the 2012 NBA Playoffs as they rolled through series sweeps of the Utah Jazz and the Los Angeles Clippers. Those eight straight wins, added to their 10-0 season ending run, has the Spurs on an 18-game winning streak. San Antonio is loaded with veterans and they have four or five double-digit scorers every night.
Oklahoma hasn't exactly been overworked either has the Thunder sweep the defending Champion Dallas Mavericks in the quarterfinals and needed just five games to knock off the Los Angeles Lakers. If anyone can match the Spurs man-for-man, it's the Thunder who are led by Kevin Durrant. We see this being a long series – the winner takes the Larry O'Brien Trophy.
Series Bottom Line: Spurs firing on all cylinders – take it in six games.