NBA Playoff Free Pick Thunder vs Mavericks Betting Lines
Today we bring you an NBA Playoff Free Pick featuring the Oklahoma City Thunder vs the Dallas Mavericks along with betting lines from Bodog. After a historic comeback in Game Four, the Mavericks can close out the Western Conference Final series with win at home against a young and inexperienced Thunder squad.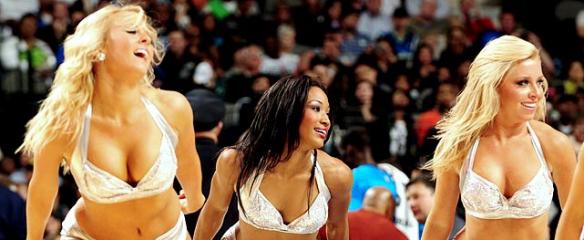 NBA Playoff Free Pick – Mavericks vs Thunder Betting Lines: Oklahoma faces a tough road as they head to Dallas tonight. The Mavericks have won nine of their past ten games and don't want to cross the Red River again. The Thunder dropped two straight home games, for the first time all season, to dig the deep hole they are in now.
Tip-off, for the last game of this series, is scheduled for 9:00 PM ET on Wednesday, May 25, 2011, from the American Airlines Center in Dallas, TX.
Thunder @ Mavericks NBA West Final Game Preview
Down by 15 points, on the road with five minutes to play in Game Four, Dallas looked to be heading home with the series tied at 2-2. That's when they stepped up the pace, went on a 17-2 run, and sent the game into overtime.
Dallas, who did not lead the game in regulation time, outscored the Thunder 11-4 in overtime to take a commanding 3-1 series led.
Game Four was a devastating loss for Oklahoma – especially when you consider how young the team is. Take away C Kendrick Perkins and the remaining four Thunder starters have a combined seven years of NBA experience.
Conversely, the Mavericks are loaded with veterans as their starting five have an average of almost 12 years between them. C Dirk Nowitzki had a 40 point effort in Game Four and is the leading candidate for the NBA 2010-11 Playoff MVP Award.
NBA Playoff Free Pick – Dallas vs Oklahoma City Betting Lines
Tonight's NBA Western Conference Final series betting lines are courtesy of the Bodog.com online sportsbook.

All things considered, this looks like a generous betting line and we are always weary of "gifts" from the bookmakers.
That being said, everything we have looked at points to the Mavs rolling the Thunder and moving on to the NBA Finals.
Home court advantage, experience, the better starting five, facing a demoralized opponent, and the biggest point spread in the series to date, all point to a victory by the Mavericks.
While age is a benefit to Dallas, it can also be a curse. The Mavericks want to close out this series tonight. That will give them at least five days of rest before they meet the Miami Heat in South Beach to open the NBA Finals.
Take the Mavericks to quiet the Thunder with the -290 Money Line at Bodog!