NBA Playoff Free Pick Mavericks vs Thunder Betting Odds
Today, our NBA Playoff Free Pick features the Dallas Mavericks vs Oklahoma City Thunder along with betting odds from Bodog. The Mavericks have been red hot with seven straight playoff wins while the Thunder will try to even the NBA Western Conference Finals at a game apiece.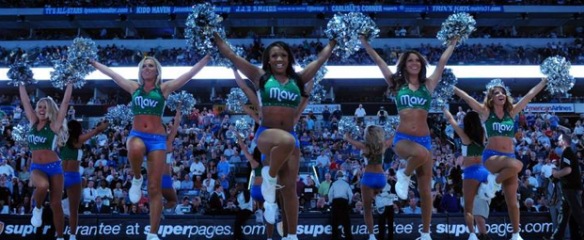 NBA Playoff Free Pick Mavericks vs Thunder Betting Odds: Dallas didn't skip a beat in Game One of this series despite a long layoff after they swept the Lakers. The Mavericks defeated the Thunder (121-112) powered by a dominating 48 PT performance by Dirk Nowitzki in the series opener.
Game Two tip-off is scheduled for 9:00 PM ET on Thursday, May 19, 2011, from the American Airlines Center, in Dallas, TX.
NBA West Final – Thunder @ Mavericks Game Preview
After needing seven games to polish off the pesky Memphis Grizzlies, the Thunder came out flying in the first quarter on Tuesday night as they outscored the Mavericks 27-20.
The lead, and the Thunder, quickly dissipated as the Mavericks went on 35-21 run in the second quarter and never looked back.
Oklahoma City will have to find a way to cool Dirk Nowitzki as the Mavericks Captain is a man on a mission in the 2010-11 NBA Playoffs.
Dallas meanwhile is charged with shutting down the NBA's leading scorer Kevin Durant whose 40 points on Tuesday led the Thunder.
Betting Odds – Mavericks vs Thunder – Free Pick
Today's NBA Western Conference Final series betting odds are courtesy of the Bodog.com online sportsbook.

While we doubt Thunder Guard Russell Westbrook will go 3-for-15 from the floor in Game Two, the Mavericks will key on him again tonight. Westbrook is the lightning in the Thunder and Dallas can go up 2-0 in the series if they keep the clamps on him.
Both teams know the difference between a 2-0 and 1-1 series and we expect a more complete game from the Thunder tonight.
Dallas will still be the better team and will take a commanding 2-0 series lead in the NBA Western Conference Final.
Take the Mavericks over the Thunder at -240 on the Bodog Money Line!