NBA Playoff Betting Odds Bulls vs Heat Free Pick Prediction
Tonight our NBA Playoff betting odds feature the Chicago Bulls vs the Miami Heat along with our Free Pick Prediction for Game Five of the NBA Eastern Conference Final.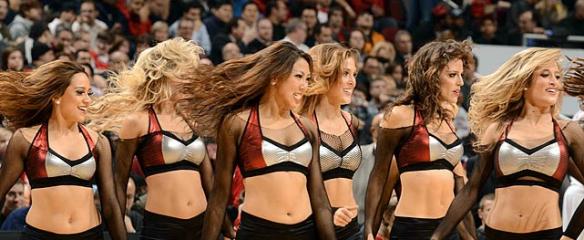 NBA Playoff Betting Odds Bulls vs Heat Free Pick Prediction: With their playoff lives on the line, the Bulls host the Heat in tonight's lone NBA Playoff game.
NBA Playoff betting odds kick into action as the Madness on Madison is scheduled for 8:30 PM ET on Thursday, May 26, 2011, from the United Center in Chicago, IL.
NBA Playoffs – Heat @ Bulls – Game Day Preview
Tonight's Game Five Eastern Conference match-up is a near mirror image of the Mavericks vs. Thunder Western Conference Final Game Five that played out last night.
Experience versus youth, a better starting five, a 3-1 series lead, and a chance to advance to the NBA Finals on the line, all point to a Miami advantage.
Lebron James, Chris Bosh, and Dwayne Wade have out scored NBA 2010-11 MVP Derrick Rose, Luol Deng and Carlos Boozer by a 270-227 margin through the first four games.
There is however one main difference tonight. The Bulls have home court advantage, while the Thunder did not.
NBA Betting Odds – Bulls vs. Heat – Free Pick Prediction
Tonight's NBA betting odds are courtesy of the SportsInteraction.com online sportsbook.

We have been wrestling with the impact of a possible Game Six in this series all day long.
On the one hand, Miami would certainly like the gate, not to mention the hype, of a Game Six in South Beach.
Conversely, with Dallas resting and waiting in the wings, the Heat may want to get it done tonight.
Keep in mind that the NBA Finals begin on June 2, 2011. If the series goes to a sixth game, and the Heat win, Miami opens at home and will still get four days of rest.
The "Royal Trio" can turn it on and off like a light switch and the young Bulls are over-matched. That being said, Miami won't be "pedal to the metal" tonight.
We expect them to win this series at home and earn the extra gate a Game Six will generate.
We will lay the -3 points (-115) and take the Bulls over the Heat tonight!