NBA Live Betting Lines: Raptors vs Nets
The Toronto Raptors and New Jersey Nets play the second game of a back-to-back series in Saturday NBA action. The game comes to us live from across the pond and the O2 Arena in London, England.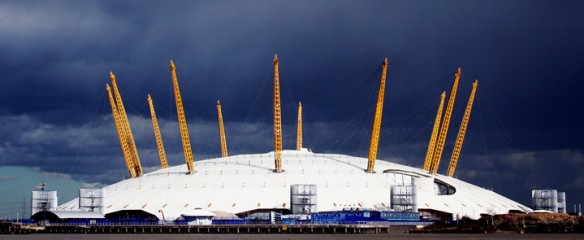 NBA Live Betting Lines: Raptors vs Nets: The Toronto Raptors and New Jersey Nets tip off the NBA action for Saturday, March 5, 2011. We aren't quit sure what the great NBA fans in London, England did to deserve this match-up of NBA cellar dwellers but – it's game on in jolly old England!
Toronto Raptors vs New Jersey Nets – Game Preview
One has to wonder if every other NBA team took a "pass" on the European vacation and these two teams ended up here by default. The announced attendance at the first game on Friday was stellar at 18689 – how much of that was "paid" attendance is anyones guess.
The Raptors and Nets will "battle" for a second straight night from across the pond at the O2 Arena in London. New Jersey finally got a boost from newly acquired point guard Deron Williams and they outscored the Raptors 38-22 in the fourth quarter to earn a 116-103 victory on Friday.
The win was the first for Williams in a Nets uniform and snapped a six game team losing streak for New Jersey.
NBA Game Day Tips – Second Half Betting Lines
Bodog.com has the Nets as a -3 (-105) point favorite with the game total set at 205 points for the rematch today. Let's face it, there is not a lot to pick from between these two teams. For the season, the Raptors are 17-45 while the Nets are 18-43.
Our best betting advice is to head to Bodog Live betting to see how this game plays out early. If either team comes out of the gate sluggish, because of the long trip, they are likely to stay that way. Jump on the quarter and halftime lines backing the team with more energy in this one.