NBA Finals Free Pick Heat vs Mavericks Betting Odds
Tonight's NBA Finals Free Pick features the Miami Heat vs the Dallas Mavericks with betting odds from the JustBet sportsbook. The Heat flamed out late in Game Two and have now landed in the Lone Star State with the 2010-11 NBA Finals tied at a game apiece.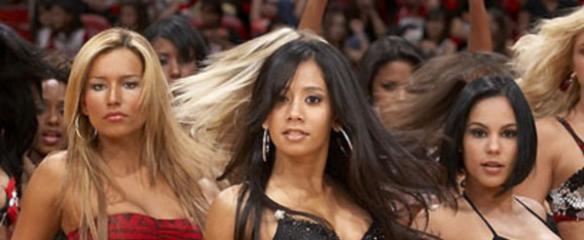 NBA Finals Free Pick Heat vs Mavericks Betting Odds: Instead of bearing down and finishing off the Mavericks in Game Two (up 15 points with under seven minutes to play), Dwayne Wade showboated and the Heat were the team that got burnt.
Now Miami visits what will be a raucous American Airlines Center where the NBA Finals Game Three tip-off is scheduled for Sunday, June 5, 2011, at 8:00 PM ET in Dallas, Texas.
NBA Finals Game Three – Heat @ Mavericks
Betting on sports is always exhilarating but it can also be very cruel. We were well on our way to a sixth straight daily Free Pick win – until the Heat played like chumps in the closing minutes of Game Two.
The very next night, Philadelphia pitcher Cole Hamels tosses a one hitter over eight innings but we took another loss when the Phillies were beat 2-1, in 12 innings, by the Pirates. Yikes!
Miami was 16-24 (66.7%) from the free throw line – compared to 17-21 (81%) for the Mavericks. Those numbers, coupled with the late collapse on defense, are the reason the NBA Finals series is tied at 1-1.
While we called for a six game NBA Finals series, we were shocked to see the Heat boot one of the first two games in South Beach. Now Miami has to prove they can play like Champs – we think they will.
Mavericks vs. Heat Betting Odds ­- NBA Finals Free Pick
Our Game Three NBA Finals betting lines are courtesy of the sportsbook at the JustBet online sports betting website.

Miami will come into this game on mission and very focused. Game Three will be as much about redemption as it is winning and we expect the Heat to play their best game of the 2010-11 NBA Playoffs tonight.
Take the Heat over the Mavericks at +110 on the JustBet Money Line!