National Football League Week 17 Money Line Betting Trends
While betting on the National Football League is challenging throughout the season, NFL Week 17 presents scenarios that handicappers don't have to deal with during the first 16 weeks of the year. With a mix of games that can mean everything or nothing to the teams involved, navigating the Week 17 betting board requires a little extra research. To assist our readers, this post reviews the Money Line betting odds and results for the past 96 games played during Week 17 dating back to the 2006 NFL season. We know you'll like what you see!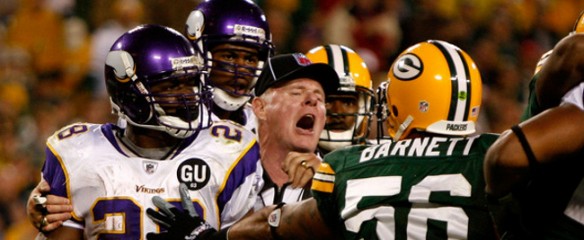 Money Line Betting: Chalk lines are Week 17 winners
We have uncovered some huge profit building trends when it comes to betting on NFL Week 17 money lines. Favorites have totally owned the pups as the chalk lines hold a 75-21 record when it comes to straight up wagering. Home teams are dominant in the ML favorite dynamic as they hold a 51-15 cashing edge. The number gets even sweeter with road team ML chalk as they own a sparkling 24-6 record – which is good for an 80% bankroll boosting winning rate.
NFL Week 17 road favorites produce bankroll padding results
A standard S/U dime wager on each of the Week 17 road chalk teams has produced a profit in five of the last six seasons and four straight. The 2007 NFL season was the lone losing year as road ML favorites finished the week with a 5-3 record. At the time of writing, the bookmakers at SportsBetting.com have posted lines on 13 of the 16 games this weekend. We are keyed in on the three games that follow this trend as each of them have major playoff implications.
Advantage Sports Betting NFL 2012 Week 17 Betting Odds and Prediction
Houston (-290), Chicago (-150) and Green Bay (-175), are all road chalk this weekend at the sportsbetting.com wagering website. With all three teams playing for something, that's NFL Week 17 food for betting thought! As such we are going to tie the Texans, Bears, and Packers together on a three team money line parlay with a 5% bankroll wager at the SportsBetting online sportsbook. We wish everyone a Happy, Healthy, and Prosperous New Year!
Bonus IF Bet: Since the Texans and Bears both play morning games on Sunday, we are going to make a bonus IF bet with this parlay. IF Houston and Chicago both win, we are going to tease the Vikings up a half point and lay a 10% bet on Minnesota at +3.5 ATS. By making this IF Bet investment, and keeping with our "Greed Kills" mantra, backing the Vikings guarantees that we will turn a profit and we can double dip if the Packers win by three points or less.