National Football League Training Camps Open In Thirty Days
With National Football League training camps set to open in a month, and because we can't wait for some pro pigskin wagering action, today we take a look at what the bookmakers are thinking as the NFL slumbers during their annual month off. The betting boards are loaded as the Packers and Patriots are the early line Super Bowl XLVII handicapping favorites.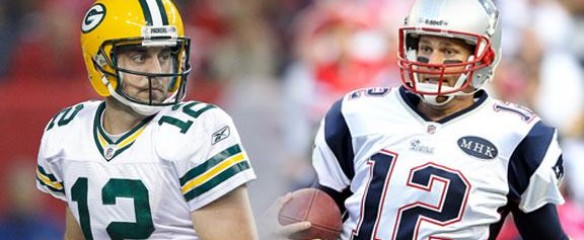 National Football Conference: Packers Preseason Chalk
While it's still another 68 days until we get some meaningful NFL action, top online sportsbooks like TopBet.com have already loaded Week One betting lines, plus a a ton of Conference Championship and Super Bowl XLVII wagering odds. It's no surprise that the Green Bay Packers  are right in the thick of the chalk. The Lambeau Crew is a stacked football club!
Not only are they -7 point favorites over the San Francisco 49ers in Week One, but they are also the chalk to win the NFC at +250, and the Super Bowl at +400. Those are three tempting wagering options! Our first caution of the new NFL season is to be careful when backing the 49ers. They have a super tough schedule – and they won't sneak up on anyone this season.
American Football Conference: Patriots & Texans Share Favorite Perch
Bookmakers are still on the fence when it comes to the AFC Championship as the New England Patriots and Houston Texans are co-chalk with a +400 preseason wagering line. The Peyton Manning led Denver Broncos (+650), Baltimore Ravens (+700) and Pittsburgh Steelers (+800) are also at the top of the AFC title betting board. Our second caution is the Broncos!
When it comes to SB XLVII futures handicapping, the Patriots are double the Packers at +800 while the Texans are the third favorite with +1,000 odds. We like the +700  to win the AFC, along with the generous +1,800 line, that the underrated Baltimore Ravens have to win the Super Bowl at the Mercedes-Benz Superdome in New Orleans, Louisiana, in February, 2013!