MLB Online Wagering Odds: Bodog Betting Board is Chalk Full
Taking a break from the thrilling first round action of the 2013 NHL Stanley Cup Playoffs, we turn to the diamonds of Major League Baseball for today's best bet prediction. Checking the betting board at the Bodog online sportsbook, we see that we have a ton of choices as all 30 MLB teams are in action on Friday, May 3, 2013. We'll prowl with the Motor City Cats tonight!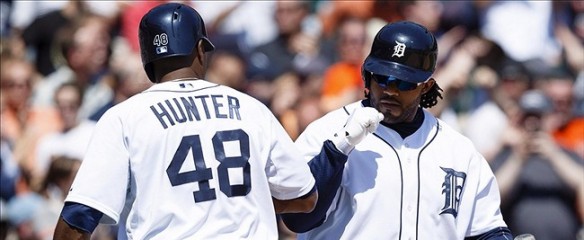 Astros: Ahh Houston, we've had a problem here
We've been picking on the Houston Astros since the start of 2013 MLB season and with good reasons. When Houston broke from spring training in March, the Astros were tagged with a 59.5 Over/Under win total (-110). Back then, our handicapping Crew wrote "looking at the 2013 schedule, we think 55 wins is a generous number – bet UNDER!" Currently sitting with an 8-21 record, the newest arrival to the American League is on pace to finish the season with 45 wins and 117 loses – OUCH! Look no further than the Astros league leading 294 strikeouts (in 1003 at bats) and a Major League worst 5.34 team ERA as the root of the problem(s) in Houston.
Tigers: Big bats need to break out in the Lone Star State
Detroit hasn't opened the season they way they wanted to but they are starting to gain some momentum. The Tigers are just percentage points out of first with a 16-11 record – it certainly helps that they play in the very weak American League Central Division. The Motown Cats have had their claws out recently as they've won six of their last seven games – including a 7-3 14 inning marathon to open this series at Minute Maid Park last night. In the battle on the bump tonight, RHP Bud Norris (3-3 ERA 4.20) faces RHP Doug Fister (4-0 ERA 2.38). Checking the money line at bodog.ca we find Detroit as -190 ML chalk – a steep price but we'll load up!