MLB National League East 2012 Division Betting Preview
Baseball betting fans are getting ramped up as the first pitch of the 2012 Major League Baseball season is now just hours away. While the final 12 spring training games will be played on April 4, the defending World Series Champion St. Louis Cardinals will face the Miami Marlins to open the 2012 MLB season today. The Boys of Summer are back – and we love it!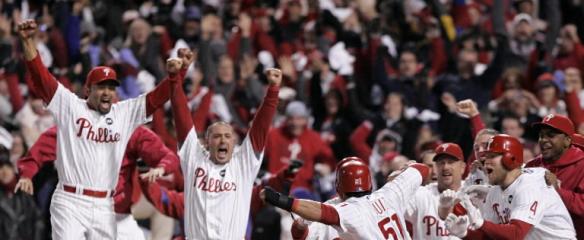 Philadelphia Looks To Defend NL East Pennant
After the Detroit Tigers, who are the overwhelming favorite to win a division in the Majors (-800), the Philadelphia Phillies own the second chalk perch and are the dominant favorite to win one of the three National League Division pennants.
With five top flight pitchers, including Roy "Doc" Halladay, the Phillies have the best mound mashers in baseball. Injury concerns loom in the land of cheese steaks but the Phillies are stacked and very well equipped to repeat as NL East Champs.
Atlanta Braves Lead The Rest In The National League East
It will be interesting to see how the Atlanta Braves rebound from their total collapse late in the 2011 MLB season. If any team can compete with Philadelphia, the Braves have the pitching and bats to do it. The Miami Marlins, with a new name, stadium, skipper, and overall team could play a sleeper role in the east.
As has been the case for years now, The New York Mets and Washington Nationals will most likely battle for the basement in the National League East again this season. We like the Phillies to win the division and the Braves to fend off the Marlins for second.
The season starts today so this is your last chance to get on the preseason odds to win the MLB National League East. Open a sports betting account at any of our top rated and recommended online wagering websites today!