MLB Game Day Preview: Stud Pitchers Head To The Hill
Today is one on those days when a baseball bettor feels like a kid in a candy store. A plethora of stud pitchers head to the hill as we present MLB game day previews for a trio of contests. The Yankees, Angels, and Phillies all have an ace on the mound today so let's get at it!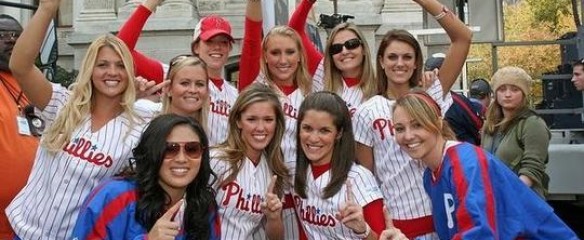 MLB Game Day Preview: Stud Pitchers Head To The Hill: Some of the best hurlers on the planet will be on display as the first series of Major League Baseball's second half continue today. C.C. Sabathia, Jered Weaver, and Cole Hamels – talk about star power!
All that heat heads to the hill in afternoon games as the New York Yankees face the Toronto Blue Jays, the Philadelphia Phllies are in New York to battle the Mets, and the Los Angeles Angels of Anaheim play the first half of a double dip against the Oakland Athletics.
Yankees @ Blue Jays: Game Day Preview
New York has dropped two straight to the Blue Jays, by a combined 23-8 score,  to open the second half of the season. Fear not Yankee fans as it's C.C. to the rescue today. Sabathia has been money for the Yankees as he has six straight wins and has not allowed an earned run in his last 23 2/3 innings pitched. The Blue Jays bats have been white hot but we expect them to cool off some today. We like the Bronx Bombers to bash the Blue Jays!
National League Baseball: Mets vs. Phillies
Philadelphia sends LHP Cole Hamels (11-4 2.32 ERA) to the bump as he faces LHP Jon Niese (8-7 3.88 ERA) from the New York Mets. The Phillies have found some hitting to go with their star studded pitching line-up as they have scored 21 runs in their last two games. Philadelphia, who have won seven their last ten contests, are the best team in baseball right now. Fly with the Phillies here!
California Calling: Angels @ Athletics
The Angels have made the quick trip north to battle the Athletics in American League West interstate baseball action. MLB 2011 All-Star starter RHP Jered Weaver (11-4 1.86 ERA) gets the call for Anaheim as he opposes RHP Trevor Cahill (8-7 3.12 ERA) of the Athletics. Weaver owns the best ERA in all of baseball and has been lights out with 5-0 record (1.27 ERA) in his past nine starts. Soar with the Angels in this one!
MLB Game Day Wagering Lines: Saturday, July 16, 2011
While we rarely advocate betting on the long odds presented with a three team parlay, the BetOnline.com sportsbook is offering some pretty tasty treats with their MLB game day wagering lines today. We like the run line on all three of these games with the Angels, Phillies, and Yankees as our order of preference.