MLB Game Day Preview: Power Pitching Dominates
Stop right there! Our MLB Game Day Preview shows that power pitching dominates the landscape on several fronts tonight. The calender has turned to September, we are heading into the push for the playoffs in Major League Baseball, and the betting action is white hot!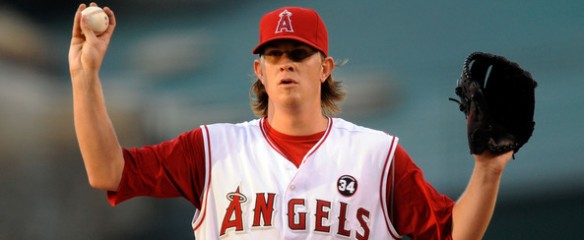 Power pitchers are a baseball bettors best friend and there are several good ones starting tonight. With 14 of today's 15 games being played under the lights, there is still plenty of time to get in on the Friday Night baseball betting action.
New York Yankees vs. Toronto Blue Jays
New York entertains the Toronto Blue Jays with super sophomore RHP Ivan Nova (14-4 3.96 ERA) getting the call for the Yankees. Toronto will counter Brandon Morrow (9-9 4.79 ERA) who has been given up five home runs, and 11 earned runs, in his last ten innings of work. The Yankees lead the league with 188 home runs. Advantage Nova!
Tampa Bay Rays vs. Baltimore Orioles
Tampa Bay sends fireballing LHP David Price (12-11 3.40 ERA) up against the visiting Baltimore Orioles and LHP rookie Zach Britton (8-9 4.28 ERA) Price has struck out 37 hitters in his last 35.2 innings pitched. Advantage Price!
Los Angeles Angels of Anaheim vs. Minnesota Twins
Jered Weaver (15-7 2.28 ERA) pitched on three days rest, for the first time in his career, and was shelled by the Rangers in his last start. Weaver will get back on track as he faces RHP Carl Pavano (6-11 4.26 ERA) and the Twins in Anaheim. Pavano hasn't won since July 7, 2011. Advantage Weaver!
Baseball betting fans can boost their sports betting bankroll with any of these three games but we think the Price is especially right with the Rays over the Orioles!
>>> Bet On MLB With the Bodog.com Online Sports Betting Website <<<