MLB Game Day Prediction Phillies vs Blue Jays Wagering Lines
We are staying in Canada, for one more day, as we present our MLB game day prediction for the Philadelphia Phillies vs Toronto Blue Jays along with wagering lines from Bodog. The Blue Jays have run into a pitching buzz saw and they are about to get carved again today.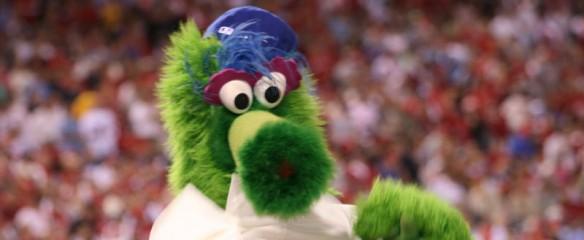 MLB Game Day Prediction Phillies vs Blue Jays Wagering Lines: Philadelphia (53-31) has taken the first two games in their series against Toronto (40-44) as Major League Baseball Interleague play continues.
Both of these teams will be up early again today as this baseball betting action is slated for a second straight 1:07 PM ET start on Sunday, July 3, 2011, from the Rogers Center in Toronto, Ontario.
Phillies @ Blue Jays – Game Day Preview – Probable Pitchers
Toronto has had a late game lead, in each of the first two games against Philadelphia, only to let it slip away in both games. The Phillies covered the spread yesterday with a 5-3 win and the money line on Friday with a 7-6 victory.
While we are not big on blowing our own horn, we are on a pretty decent roll with our MLB free picks and predictions. After a slight stumble coming out of the gate, after the NHL and NBA playoffs, we are now 9-2 since June 20, 2011 with our baseball bets.
Pitching has been our best friend lately and that's the case again today. In fact, today's pitching dual, won't be much of a dual at all.
LHP Cliff Lee (9-5) gets the call for the Phillies and it's a pretty damn good call. Philly "fans" that questioned the re-acquisition of Lee (after his 4-5 start) have been largely silent lately. Lee has strung together a streak of 32 innings scoreless innings and he went 5-0 in June with an unheard of 0.21 ERA.
His last three outing have all been complete game shutouts and he has allowed ten measly hits – in 27 innings pitched. We could go on and on, suffice to say, Lee is lights out right now.
Unfortunately for the Blue Jays, the same can't be said for LHP Jo-Jo Reyes (3-7 4.77 ERA) who gets the start for Toronto. Reyes got shelled for six runs, on nine hits, in 3.2 innings pitched, against the Pittsburgh Pirates in his last outing.
It was the second straight start to forget for Reyes – after he had gone an impressive 3-1 in his previous four starts. We love an underdog story but don't forget that Reyes went zero and 28 before he finally won, with a complete game, 11-1 win over the Cleveland Indians back on May 30, 2011.
MLB Wagering Lines Blue Jays vs. Phillies Game Day Prediction
We are, quite frankly, surprised that we are even getting MLB wagering lines for this contest. Leave it to Bodog.com to get us the betting lines for our Blues Jays vs. Phillies game day prediction.

Lee is still a long way from the 59 1/3 consecutive scoreless innings tossed by Los Angeles Dodgers pitcher Orel Hershiser from August 30, 1988 through April 5, 1989. That being said, we aren't about to start betting against the "General Lee" at this point.
If you want to go the safe route, you can grab the Money Line at -200 at Bodog. However, we see the Phillies scoring at least three or four runs, while the Blue Jays will be swinging through a lot of pitches all day long.
Take the Phillies over the Blue Jays at -1.5 runs (-125) with the Bodog Point Spread!