MLB Betting Odds Yankees vs Mariners Free Pick
Two of the hottest teams in league meet tonight as we bring you MLB betting odds for the New York Yankees vs Seattle Mariners along with our daily Free Pick.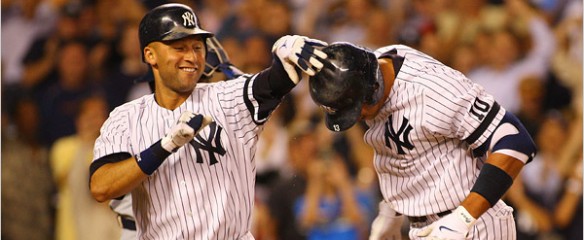 MLB Betting Odds Yankees vs Mariners Free Pick: The New York Yankees travel cross country to meet the Seattle Mariners in Major League Baseball action.
First pitch is scheduled for Friday, May 27, 2011, at 10:10 PM ET from Safeco Field in Seattle, WA.
Mariners vs. Yankees – MLB Game Day Preview
The Yankees (27-21) start a marathon road trip tonight as they begin a nine-game west coast swing. New York comes in with a 7-3 record in their last ten games.
RHP A.J. Burnett, (5-3, 4.02 ERA) who is 2-2 with a 3.83 ERA in six career starts versus the Mariners gets the start for the Yankees.
The Mariners (24-25) are coming off a six-game road trip where they went 5-1 and have won eight of their last ten contests.
Rookie RHP Michael Pineda (6-2, 2.16 ERA) faces the Yankees for the first time in his career. Pineda has been untouchable of late as he allowed just five hits, one walk, and has 16 strikeouts, in his last 14 innings of work.
MLB Betting Odds – Yankees @ Mariners – Free Pick
Tonight's betting odds are furnished by the Bodog.com online sportsbook.
Somewhat amazingly, neither team comes into this match-up with a hitter who has a .300 batting average. Alex Rodriquez leads the Yankees at .287 while Ichiro Suzuki leads the M's with a .286 average.
One area where the Yankees are considerably better than the Mariners is home run hitting. New York has hit 75 big flies, the most in MLB, to the just 27 for the Mariners, last in the majors.
Take the Yankees and the +1.5 (-220) point spread over the Mariners!