MLB Betting Odds Phillies vs Pirates Free Pick
It's an all Pennsylvania battle as we bring you our daily Free Pick along with MLB betting odds for the Philadelphia Phillies vs. the Pittsburgh Pirates in National League baseball action.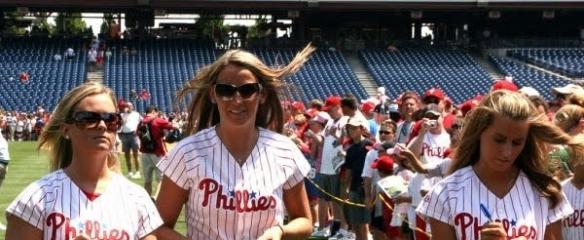 MLB Betting Odds Phillies vs Pirates Free Pick: Philadelphia continues on a long grind as tonight's contest makes it 21 games in 22 days for the Phillies. The Pirates meanwhile are challenging for the National League Central for the first time since realignment in 1994.
First pitch is slated for Friday, June 6, 2011, at 7:05 PM ET from PNC Park in Pittsburgh PA.
MLB Game Day Preview Phillies @ Pirates
Phillies enter fielder Shane Victorino returns come off the disabled list tonight and allows Phillies manager Charlie Manuel to send out his 2011 projected everyday lineup for the first time this season. Victorino has been sidelined since May 20, 2011, with a strained right hamstring.
After a torrid April (18-8) Philadelphia cooled some in May (16-12) as they look to heat up again in June.
One Philly who hasn't cooled all season is LHP Cole Hamels (7-2, 3.01 ERA) and he gets the start tonight. Hamels has allowed three runs or fewer in nine straight starts and the Phillies are 9-1 in his last ten starts. The former World Series MVP is 4-0 on the road this season with 2.31 ERA.
If the Pirates could get their bats going (.236 team average), people may actually start to believe that they are legitimate contenders.
Prior to last night's 9-8 loss to the Mets (the Pirates led 7-0), Pittsburgh's starting pitchers had allowed two earned runs or less in 13 straight games with a 1.67 ERA. That is their best such stretch since 1968.
RHP Jeff Karstens (3-4, 3.58 ERA) heads to the bump for the Pirates in tonight's contest. Karstens went 1-3 with a 3.58 ERA during the month of May.
MLB Betting Odds – Pirates vs. Phillies – Free Pick
Tonight's MLB betting odds are courtesy of the sportsbook at the JustBet.com online sports betting website.

Many pundits are saying that the Phillies real season begins tonight. They did however weather their rash of injuries just fine as they have posted a National League best 34-22 (.607) record to start the 2011 MLB season. Only the Cleveland Indians have a better record in the majors at 33-21 (.611).
This is not a good spot for the Pirates as Philadelphia just dropped two of three to the lowly Washington Nationals and they will be looking to atone for those blunders.
With Hamels on the hill, complimented by a complete starting roster, we like the Phillies to get on a big roll – starting tonight against the Buccos.
Take the Phillies over the Pirates at -155 on the JustBet Money Line!