MLB Betting Lines: Dodgers vs Brewers Free Pick
Looking to stay on a roll, after our NFL Week One preseason success and the Tigers taming the Twins last night, we turn to the hottest team in baseball for tonight's MLB Free Pick. Milwaukee is on our mind as we offer MLB betting lines for the Brewers vs. Los Angeles Dodgers. Break out the Beer and the Brats as we toast the Brew Crew tonight!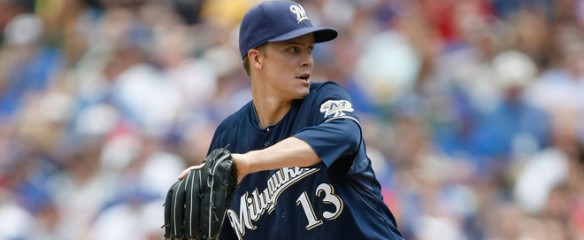 MLB Betting Lines: Dodgers vs Brewers Free Pick: We are going to jump on the streaking Brew Crew, who have won nine of their last ten games, as they welcome in the Boys in Dodger Blue tonight,
First pitch for this MLB betting action is scheduled for 7:05 on Wednesday, August 17, 2011, from Miller Park in Milwaukee, Wisconsin.
MLB Batting Preview: Dodgers @ Brewers
Milwaukee has been on fire as they have won 18 of their last 20 games. The Brewers have opened up a seven game lead over the St. Louis Cardinals in the National League Central Division and probably won't look back.
Los Angeles has had a season to forget, both on and off the field, during the MLB 2011 season. The Dodgers can be scrappy but they have lost ten of their past 18 contests, including two straight to open this four game series against the Brewers.
Brewers vs. Dodgers: MLB Betting Lines
Tonight's look at our odd comparison app shows the best betting lines for this match-up can be found in the sportsbook at the BetOnline sports wagering website.

The Brewers have been like two different teams during their hot streak. They have relied on hitting in some stretches and pitching in others. They outscored their opponents 32-13 during a recent five game winning streak but just 14-4 in their latest five game victory run.
Expect the Brew Crew to dominate, with both pitching and hitting tonight, as they continue their drive to the 2011 MLB Postseason.
Take the Brewers over the Dodgers -1.5 (+115) on the BetOnline Point Spread!