MLB Betting Free Pick – Padres vs Phillies
Tonight we feature a MLB Free Pick with our San Diego Padres vs Philadelphia Phillies betting preview. The Phillies are the Beasts of the National League East while the Padres are plodding along in the NL West.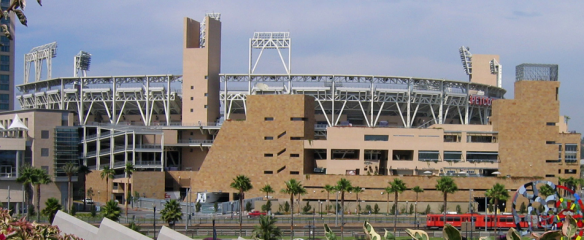 MLB Betting Free Pick – Padres vs Phillies Preview: Today our betting preview focus shifts to Major League Baseball as East meets West in National League baseball action.
First pitch for this contest is on Saturday, April 23, 2011, at 8:35 PM ET from PETCO Park in beautiful San Diego, CA.
Phillies @ Padres – Game Day Betting Preview
Philadelphia Phillies Regular Season Record: 13-6
The Phillies enter this contest riding a three game winning streak and have a half game lead over the Florida Marlins in the NL East.
After their 2-0 win on Friday night, Philadelphia has now won nine straight games in San Diego. The Phillies have won the last three match-ups in this series by a combined 10-0 score.
San Diego Padres Regular Season Record: 8-12
Hailing from the most beautiful city in America is about all the Padres have going for them early on in the 2011 MLB season.
In their last five games, the Friars have gone 1-4 and have been outscored 12-6 with five of those runs coming in a 5-4 win over the hapless Chicago Cubs.
Betting Lines – Philadelphia vs San Diego – Free Pick
Today, our Philadelphia vs San Diego game day betting lines are courtesy of the SportsInteraction.com online sportsbook.

Despite decent outings in their last starts, Phillies P Joe Blanton (0-1, 7.27) and Padres P Tim Stauffer (0-1, 3.7) have struggled so far in 2011. That makes the game total, OVER seven runs, kind of tempting – even though both teams have struggled at the dish lately.
We can't get past the fact that the Phillies have owned the Padres with a 15-5 record in their past 20 games. We see that betting trend continuing in San Diego tonight!
Take the Phillies over the Padres with the -115 Money Line!