MLB 2012 Schedule: Win Total Betting Lines
Just as the Major League Baseball clubs are starting to limber up down in Florida and Arizona, sports handicappers are staring to fine tune their MLB betting skills as well. There's no time like the present as Grapefruit and Cactus League play is now in full swing!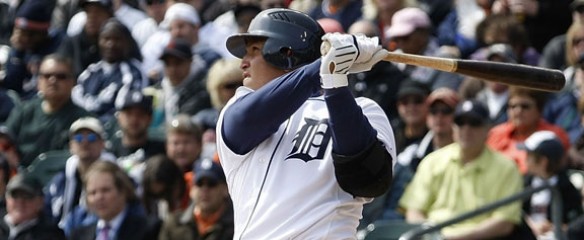 Cactus & Grapefruit League Baseball Action
March is always a wonderful time of the year. Not only are the playoff races in the National Hockey League and National Basketball Association in full sprint, but the Boys of Summer have also returned to the diamonds. The Grapefruit League is bearing fruit in Florida, while the Cactus League as risen like a phoenix in the Arizona desert. Baseball is back Baby!
MLB 2012 Total Wins Betting Odds
High rated and recommended Advantage Sports Betting online wagering websites have the MLB spring training action covered as well as offering tons of future betting options.
Amongst the future wagering choices, we are particularly intrigued by the "2012 Regular Season Win Totals" for each of the MLB teams. The Phillies (93.5 wins) and the Yankees (93 wins) lead the way when it comes to the OVER/UNDER win totals.
Detroit, after adding Prince Fielder to their already potent lineup in the off season, are the third choice along with the LA Angels, at 92.5 total wins. We like the Tigers to get over that number!
Handicapping Major League Baseball Losers
At the end of the spectrum we see the Houston Astros could be in for a long season has the bookies have them topping out at just 64 wins. That would equate to a 64-98 MLB record – kind of generous when you consider that Houston went 56-106 last season.
Other potential cellar dwellers include the Baltimore Orioles (69-5 wins), the Oakland Athletics (71.5 wins) and the Seattle Mariners who are projected to earn a 72-90 record. Baseball and sports betting – just like apple pie and ice cream! Open a personal sports wagering account at any of our highly recommended online sports handicapping websites today!